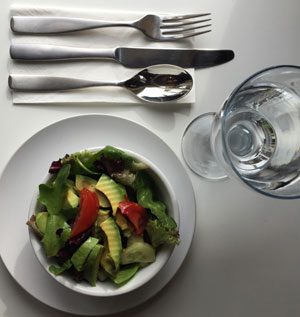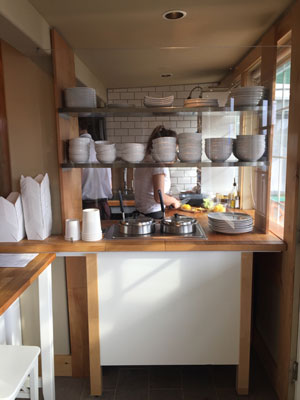 Organic Ingredients in Time for Spring!
March 7th, 2016

-Blog and photos by Hayley Harrell
Spring has sprung, and it has us all craving fresh vegetables, light ingredients and bright atmospheres. Take a short trip down First Street and spend an afternoon enjoying these cravings at Great Spot.
With nods to one of the owner's European heritage and clean modern décor, Great Spot is the perfect place for a meal with friends and family.
Menu items range from organic salads, various grilled sandwiches and beef goulash. Beer and wine are available as well, making this a great spot for a bite after work. The avocado salad is tossed with fresh tomatoes, cucumbers, leafy greens and avocado, lightly doused in a tasty vinaigrette. If you are looking to sample a heartier dish, we suggest ordering the open-faced salmon sandwich. The fresh salmon fillet and garlicky herb spread make this an irresistible dish! Thick slices of avocado and tomato on the side leave you feeling refreshingly satisfied.
Sip a glass of wine and watch your dishes being prepared through the peekaboo kitchen wall, or dive into a good book over a cup of specialty espresso. As the weather heats up, guests will be able to enjoy their fare in the outdoor seating area as well.
Take in the new spring season with this delectable roadside eatery and share your favorite dishes with us! #howwedocleelum
Back to Cle Elum Blog