The small mountain town of Cle Elum has so many hidden treasures that most people don't get to experience regularly. As new businesses continue to crop up and the seasons change to reveal a new set of outdoor recreation opportunities, visitors keep coming back to enjoy all the new experiences that await them! Whether you can count your visits on one hand or the Cle Elum area is your second home, there are always new, unforgettable experiences for you to uncover. Here are a few of our favorites.
Giddy Up!
-
Dragonwood Equine Facility Family Horseback Riding
Owners Barb King and Bill King wanted to give locals and tourists the ability to learn to ride horses. The Kings offer this incredible opportunity to teach the basic understanding of care and skills for new riders. Their website describes their affordable pricing for children and adults:
dragonwoodhorseexperience.com
. Looking for a new horse to purchase? Dragonwood also sells horses with a few packages to choose from.
Keep Calm and Play Disc Golf
-
Hanson Ponds Disc Golf Course
Hanson Ponds Disc Golf Course is the perfect way for your family to get outdoors. Several local companies had come together to make this dream course a reality by donating money and volunteers to set it up. At Hanson Ponds, the course is constantly changing to keep you coming back to something different. Through the course, you will be able to experience 18 holes with two holes involving a water play. It also makes a great stop for families traveling on I-90 who need a break!
How to Relax in Style
-
Suncadia Resort and Spa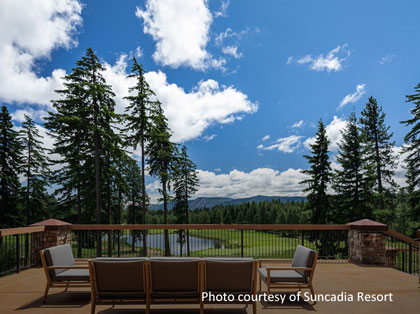 Suncadia Resort is a mix of conservation, lifestyle, and excellence. They want their visitors to feel that they are being taken care of to the next level. At this 5-star resort, visitors are able to enjoy three mountain courses, visit the pool and spa, go on a hike or bike ride through trails, and much more. Thinking of staying here? They have two locations to choose from: The Inn and The Lodge. The Inn is the style of a traditional hotel whereas The Lodge offers suites and penthouses for a more comfortable lodging option to accommodate bigger groups.
Shop until you Drop
-
Shopping Local
Downtown Cle Elum has a wide range of local shops to stop by. Visitors are able to find boutiques, jewelry stores, wine, sporting goods, and Native American artifacts. Home decor never hurt anyone; CharaWork's Rustic Designs can create custom looks for your home. In need of some jewelry for a loved one's gift? Ireland Jewelers has you covered! Need some extra entertainment on your next camping trip? Stop by Motor Toys and treat yourself to some epic future adventures with a new ATV. The opportunities are endless, but you can explore more with
this list
from the Cle Elum Downtown Association!
Heading for the Mountains
-
Hiking Trails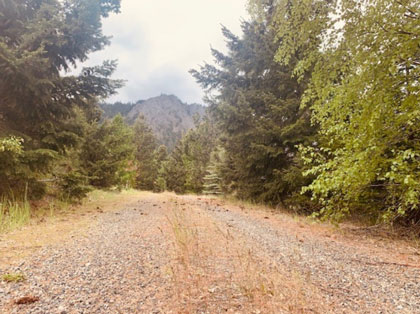 Cle Elum has to offer some of the best trailheads in Washington State. With about 260 sunny days a year, experiencing a gorgeous hike on Cle Elum's trails is not too hard of a feat. Discover Passes are needed for many trailheads, so be sure to check-in with the
Cle Elum Visitor Center
when you arrive downtown. There are a variety of easy, moderate, and difficult trails to suit your hiking needs. A few of the more popular hikes include: Palouse to Cascades State Park Trail, Peoh Point, and Big Creek.
We welcome you with open arms to explore our community for a few hours or for a weekend getaway. We hope you stop in and enjoy all that awaits you in Cle Elum!