Gourmet Cupcakes in Downtown Cle Elum
The logo rendering, marbled wedding cake and "Walking Dead" cupcake photos are courtesy of 509 Bake House
Walking towards a small shop along Cle Elum's First Street, you smell it before you ever see inside: Cupcakes. As the door of
509 Bake House
opens, visitors are engulfed by the delicious aromas of baking cakes, whipped frosting and fresh unique ingredients.
At the center of it all is Desiree Harris, local cake boss and entrepreneur. Desiree, alongside her husband and kiddos, has opened 509 Bake House with the combined goal of providing excellent baked goods and adding retail to the heart of Downtown Cle Elum.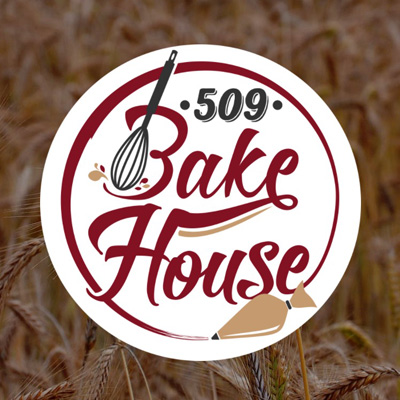 She talks design with me.
"I'm always blurring the lines between food and art," she says as she scoops batter into large cupcake trays. "It's art that you can eat!"
We couldn't agree more. Desiree's designs have included a fire-breathing dragon, "Walking Dead"-inspired cupcakes with "blood" accents and elegant cakes and cupcakes for special events. Whatever the design, Desiree is fully committed to creating a delicious and memorable product. Crowd favorites have included her fresh carrot cake cupcake and the vegan gluten free black bean cupcake. Her surprising ingredient combinations and artistic flair have made 509 Bake House the new go-to for gourmet cupcakes in Cle Elum.
"I just want to be creative," she says with a laugh. "Having a shop allows me to do that while also offering great service and a friendly environment."
509 Bake House is scheduled to open in July, with cupcakes to go and drip coffee from
Pioneer Coffee Company
. 509 Bake House also takes orders for weddings and special events. When they aren't putting the final touches on the shop, Desiree and her family stay busy with a booth at the
Roslyn Farmers Market
and orders for local businesses like
Basecamp Books and Bites
.
Located at 207 East 1st Street, 509 Bake House is an exciting addition to Downtown Cle Elum. Stop in, say hello and enjoy a delicious cupcake!
#howwedocleelum
Posted: June 28th, 2016

- Photo and Blog by Hayley Harrell




Back to Cle Elum Blog