April 6th, 2016

- Photos and Post by Hayley Harrell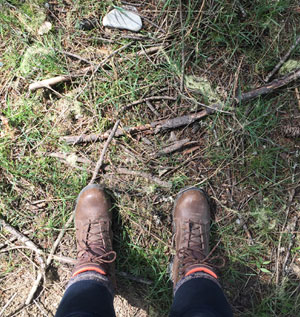 April has arrived on the east side of the Cascade Mountains! Cle Elum has a variety of outdoor and downtown activities in store for visitors this month. We've caught up with a few that showcase the craftsmanship and recreation that is found around the area.
Charcoal Drawing Demonstration - Carpenter Historical House
April 8th - 10th from 1:00 - 4:00, 302 West 3rd St.
Join local artist Jacob Dorsett as he demonstrates his charcoal techniques and shares his inspiration with visitors to the Carpenter House. This event is free and open to the public, so come and share in this artists' unique passion.
Earth Day
April 22nd
Pack up the truck and head into the mountains to the Cabin Creek campgrounds for an eco-friendly weekend getaway. Trek across the Coal Mines Trail and enjoy the sights and sounds of nature close to town. Practice your frisbee skills at the Hanson Ponds Disc Golf Course. Cle Elum has a plethora of earth-friendly excursions and activities available for this special day.
Washington State Parks GeoTour - Iron Horse State Park
All year, in celebration of 100 years for WA State Parks
Search for the hidden geocache in the Cle Elum area and take a chance at finding special silver or gold coins! This centennial celebration is active through September 30th, but you can take an early run at joining the fun! Visit
centennial-geotour
for official rules and regulations.
We want to see how YOU do April in Cle Elum! Share your photos and stories at #howwedocleelum.
Back to Cle Elum Blog