One of the greatest benefits of our location in the heart of Washington State, is the scenic vistas of the outdoor spaces that spark inspiration for those out exploring. While you are in Cle Elum, take a hike on any of the following trails to become inspired by the gorgeous scenery, nature sounds, and the feeling that comes from our exhilarating natural world!
Coal Mines Trail
This trail offers its travelers a look at the past. The mild hike spans from Cle Elum through Roslyn and goes on past into Ronald. The key aspect of this hike is what one can see from the different coal mining remains. There are many ways to utilize this trail, including using it for hiking, biking, running, and/or horseback riding. The trail is a well-maintained wide, dirt road. When you start in Cle Elum, there is a gradual incline and a 453-foot gain in elevation. Not only will you walk past the numerous old coal mining slag piles, but you will also witness fan houses the closer you get to Ronald. The trail is about 5.5 miles in length and is a wonderful opportunity for visitors to get a peek into what life was like in this area when these towns were economically focused on mining. We hope that this trail will inspire you to learn more about the rich history that is encompassed in our small town.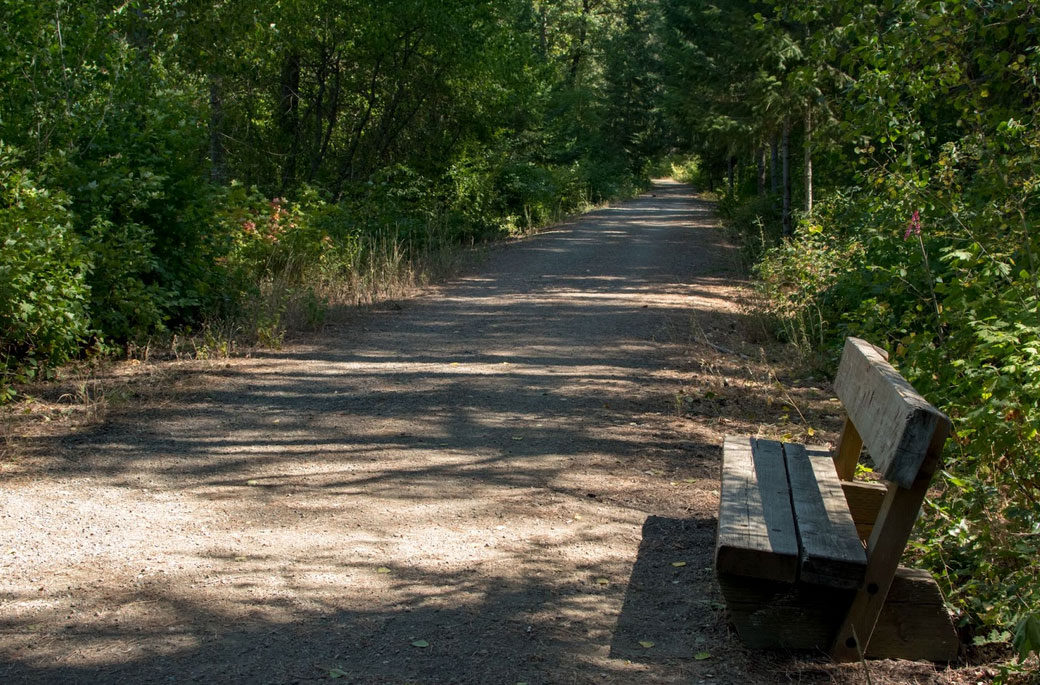 Photo by Lia Simcox
Lake Lillian Trail
If you are looking for an out and back, less trafficked trail in the area, this one is perfect for you, so long as you are prepared for a challenging trek! This is a nine-mile, round-trip hike with a 2,000-foot elevation gain, and the highest point reaches 5,300 feet. The landscape here varies greatly from an abandoned logging road to clear cuts, to pristine alpine lakes that are nestled in the glacier-scoured cirque. If you're feeling dull, this is a great place to come out to regain your spunk. From late June to early July, there are plenty of blooming wildflowers and beargrass. Just looking at the flora alone can help you regain a sense of peace and happiness. This trail also descends down to Twin Lakes, and this is yet another wonderful place where you can stop and enjoy yourself in the meadow while you take in the beauty of the surrounding nature as you ponder in your thoughts. If you keep walking and reach the final destination of Lake Lillian, you will be in absolute awe. The water is immaculate and the granite in combination with the sparse hemlocks perfectly frame this fairytale-like place. You are guaranteed to leave this hike more inspired and cheery than you came into it.
Red Top Lookout Trail
This easy trail is merely a mile long, but it offers breathtaking views and you are bound to be inspired. The lookout, which was built in 1952, underwent a restoration, and is still operational today, is definitely the cherry-on-top for this hike. Not only that, but there is also an awe-inspiring, panoramic view of Mount Rainier, the Stuart Range, the Teanaway Ridge, and a few more peaks. When you are up on top, you can feel all of your worries dissolve as you admire the nature around you. If you are an artist, this is the perfect hike to take in order to engage in a painting session without having to lug your supplies too far. The combination of the lookout building being perched up top of the cliff and the ranges in the background form the most picture-perfect image to capture. The trail is also lined with charming white and purple flowers that are sure to amaze you. Whether you are an artist, photographer, or simply someone who wants to be filled with tranquility and a sense of contentment, this is a short hike that is certain to check off all of those boxes.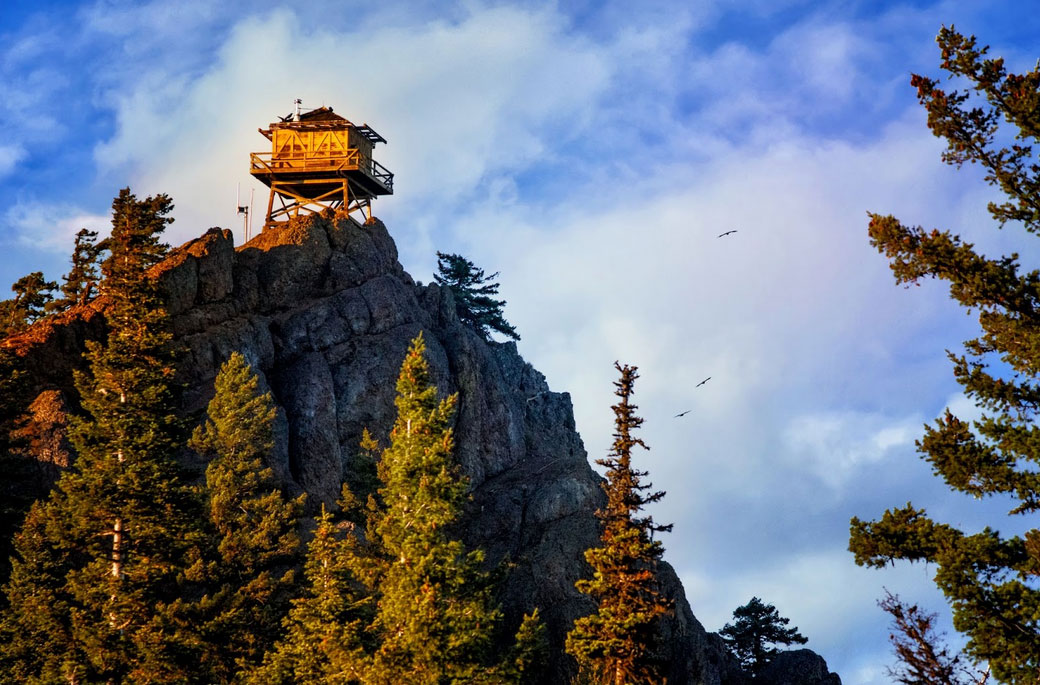 Photo by Lia Simcox
Swauk Forest Discovery Trail
This trail is rated as easy, and takes an estimated one hour and twenty-two minutes to walk through. Though it is fairly popular to hike this trail in the summer, it is also simply stunning in the autumn with all of the fall foliage. This trail is the perfect place to educate yourself about the woodland ecosystem and has 25 different interpretive stops. The trail winds through the woods and meadows, and there are five log benches that are provided for you to be able to stop and take in the surrounding scenery. The views are utterly marvelous. There are also many wildflowers that bloom through the spring that add to the charm and beauty of this hike. In addition to this, the viewpoints provide the opportunity to see Mount Rainier, Mount Stuart, and the peaks of the Enchantments. This hike offers the perfect opportunity to take a breath of fresh air and recharge while also experiencing a humbling experience. Whether this hike inspires you to learn more about the environment or inspires you to have a fresh, positive outlook on life, there are many benefits that this hike can provide to anyone.
Regardless of whether you need some inspiration in your creative life and hobbies, if you need refreshment and rejuvenation, you can find that by hiking on one of the many trails that surround the Cle Elum area and taking the time for reflection. Find more local trails at
discovercleelum.com/trails