While our mountain town offers many attractions and experiences to fill all four seasons, there's nothing quite like fall in Cle Elum. Enjoy plenty of ways to recreate in our vast natural surroundings or enjoy our charming downtown as you admire the vibrant falling leaves and take in the crisp autumn air. Visit Cle Elum this season to experience the stunning fall colors that drape our hiking trails or to get cozy in our local coffee shops on an ultimate fall getaway.
Get cozy in our coffee shops: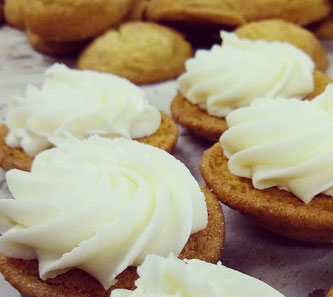 Cle Elum has some of the coziest
coffee shops
and
cafés
in the area! Home to eight different cafés and coffee shops for you to choose from, stopping in Cle Elum to warm up after enjoying the chilly weather is a fall staple. Five of these local favorites are conveniently located on 1st Street: 509 Bake House, Cle Elum Bakery, Cottage Café & Fireside Lounge, Stella's, and Sunset Café. Nearby, you will also find Boone's Caf&eacuet; located on Oakes St, Coal House Cafe on Suncadia Trail, and Pioneer Coffee Co. on Pennsylvania St.
Each committed to making you feel at home in our small town, these local eateries fill our streets with charm and are happy to welcome in the weary traveler, offering a warm drink and a fresh meal or homemade pastry. Stop in for fall inspired products from all of these mountain-town shops!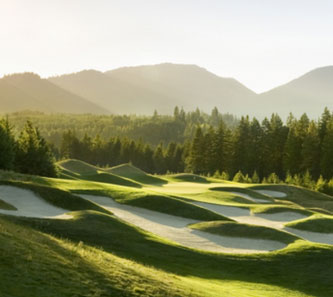 Add some green back into the fall:
Grab some clubs and hit the green because Cle Elum is home to several renowned golf courses. Trees on the range are changing from green to orange this fall and we don't want you to miss out on golfing with such gorgeous scenery. Suncadia Resort contains three award-winning golf courses: Prospector, Rope Rider, and Tumble Creek. Sun Country is also located in town and offers 18-holes set amongst the Cascade Mountains. Enjoy a relaxing weekend getaway this fall by touring these top-notch courses in Cle Elum with your golf crew.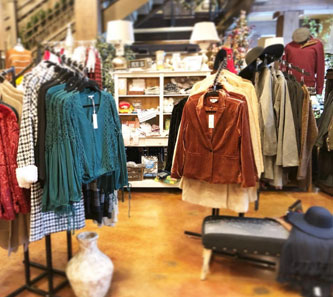 Treat yourself to an elevated fall wardrobe:
Sweater weather has arrived and Cle Elum is full of small
boutiques and shops
that'll introduce you to the latest in fall fashion. The Boutique at Swiftwater Cellars and Attic Treasures both have a great selection of clothing to choose from. Plus, local shops like Troutwater Fly Shop or Three Peaks Outfitters can get you ready to take on any fall adventure that comes your way. Before your stay comes to an end, also be sure to shop CharaWork's Rustic Designs or Mac-A-Bee Southwestern Gifts for fall decor to take home with you!
Scenes from the trail:
Hiking in the fall is such a beautiful sight. It might get a little chilly in the Cle Elum area this season, so make sure you are prepared with an extra layer or two of warm clothing. Walking or biking through the local trails provides unbelievable scenes and adventures to thrill all skill levels. Surrounded by orange and yellow leaves and crisp fall air, Cle Elum is sure to make your fall exploration an experience you'll never forget.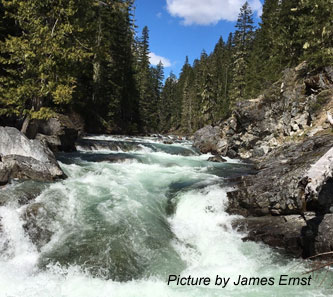 Cooper River Trail:
alltrails.com/trail/us/washington/cooper-river-trail
...
Cooper River Trail
is a perfect option for fishing or bird watching this fall. This peaceful walk along Cooper River guides you to a nice view where the river flows into Cooper Lake. Popular year-round, we encourage you to return to this trail during the other three seasons to experience the unique features it carries during each.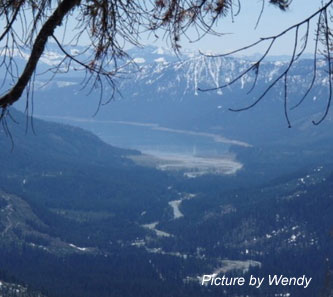 Davis Peak:
wta.org/go-hiking/hikes/davis-peak
Davis Peak stuns with a phenomenal view of more than 10 Cascade peaks. The hike begins by traveling across a scenic bridge over the Cle Elum River before heading up to the mountain peak. You will see some old-growth, meadows, recovering burn growths, and open ridgelines as you hike this rewarding, yet challenging trail.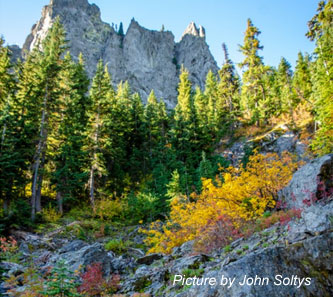 French Cabin Creek:
wta.org/go-hiking/hikes/french-cabin-creek
French Cabin Creek
is a nice 3-mile round trip trail that leads to Thorp Mountain. The trail offers many views starting with an old road, turning into old-growth trees and plants, and finally opening into the French Cabin Creek Valley. You are more than likely to come across some blueberry bushes near the end of the trail!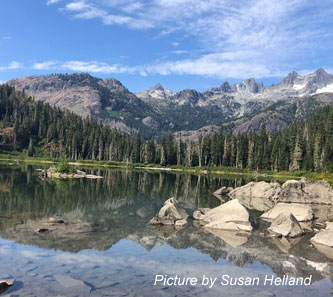 Pete Lake Trail:
alltrails.com/trail/us/washington/pete-lake
Pete Lake
is a little longer than other local hikes at about 9 miles, however it is a great option for both intermediate and expert levels. Most people utilize this area for hiking, camping, horseback riding and nature trips. Make sure to bring waterproof hiking boots because you may need to cross over small creeks!
Join us to "fall" in love with Cle Elum throughout the upcoming season!
Book your stay
now to enjoy the best of autumn in our charming mountain town.