By Shelby Walker
As the weather changes, people are looking for more fun events and activities in our community to keep them entertained. That's why we compiled a few that range from fun to helpful. If you want to safely gather and celebrate the holidays with your loved ones this year, there is something for you in Cle Elum. Give back, be kind, and have fun this holiday season!
Trivia Night at Basecamp Books & Bites in Roslyn
Looking for a weekly event that is fun for all ages? This one might be right up your alley. Just take a short drive over to our neighboring community, the rustic town of Roslyn, for Trivia Night at Basecamp Books & Bites! Trivia night is being hosted here every Wednesday at 6 p.m. until December 23. This is a great way to test your knowledge or learn something new! Basecamp Book & Bites is located at 110 W Pennsylvania Ave, Roslyn, WA 98941
Pub Quiz Nights at Mule & Elk Brewing
If you aren't able to make it to trivia nights on Wednesdays, try a (socially distant) Pub Quiz at Mule & Elk Brewing, every Thursday through November 26 from 5:30-7:00 p.m. This is another event that will be fun for all ages, not to mention winners will get prizes! Dogs are also welcome to the eight rounds of trivia on Thursday evenings. Check them out at 418 East 1st Street, Cle Elum, WA 98922
Winterfest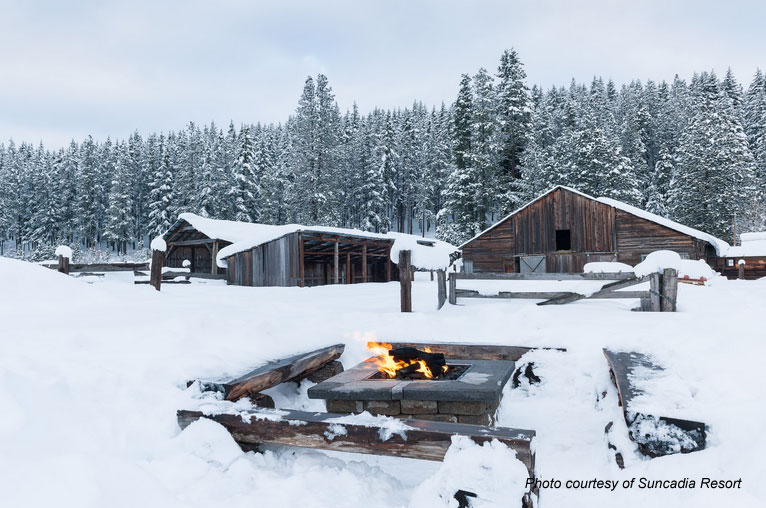 Winter can only mean one thing at Suncadia Resort: Winterfest! This holiday season favorite may look a little different this year, but there are still many fun and festive activities for the entire family to enjoy. Stay at the resort this winter to experience the magic of the season with classic events and activities, including a tree lighting celebration (November 27), crafts from Santa's workshop to-go, snow-building competitions, and more! Winterfest activities will occur between November 26 and January 3, so visit the
full list of activities
to plan your stay!
Thanksgiving Dinner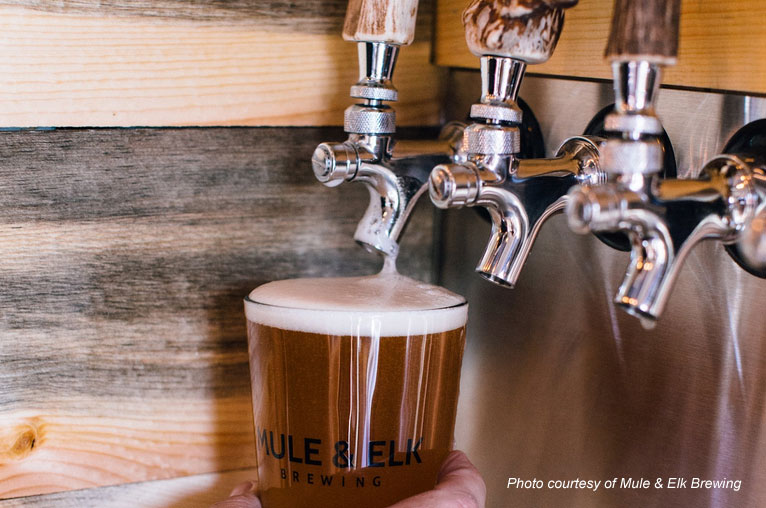 If you want to enjoy a traditional Thanksgiving meal for you and your family, you have a few options in Cle Elum. Portals Restaurant and The Stovehouse, both located at Suncadia Resort, will be hosting a Thanksgiving dinner on November 26. They will both be serving favorites like roasted turkey, sweet potatoes, and more. Orchard Restaurant will also be offering a special Thanksgiving menu this year. They'll be bringing farm to table freshness to you this holiday with turkey, ham, or prime rib dinners, and more available to-go or to enjoy in the restaurant. Call and make your reservation today!
Christmas Day Dinner
Enjoy another hearty meal at Suncadia Resort with Christmas Dinner from Portals Restaurant or The Stovehouse on December 25. Reserve your party's table now to enjoy smoked prime rib or bronzed halibut from The Stovehouse or to indulge in beef wellington or butternut squash ravioli from Portals!
Community Skate Night
With a chill in the air, ice skating might be in order. This is a free event with the donation of a non-perishable food item at the The Village Pavilion Ice Rink in Suncadia Resort. Skae the night away on December 1, 8, and 15 from 6-9 p.m.