THIS IS HOW WE DO

℠

Your Morning Pick Me Up
Nothing gets you up and moving quite like a cup of coffee, but you can't drink just any cup of joe. Coffee lovers have specific tastes from drip coffee to grande half caf, a half decaf vanilla soy latte with caramel drizzle and chocolate sprinkles. But who has time to make coffee in the morning? Luckily, Cle Elum has plenty of coffee shops to suit your needs and get your day off to a great start.
Pioneer Coffee Roasting Company: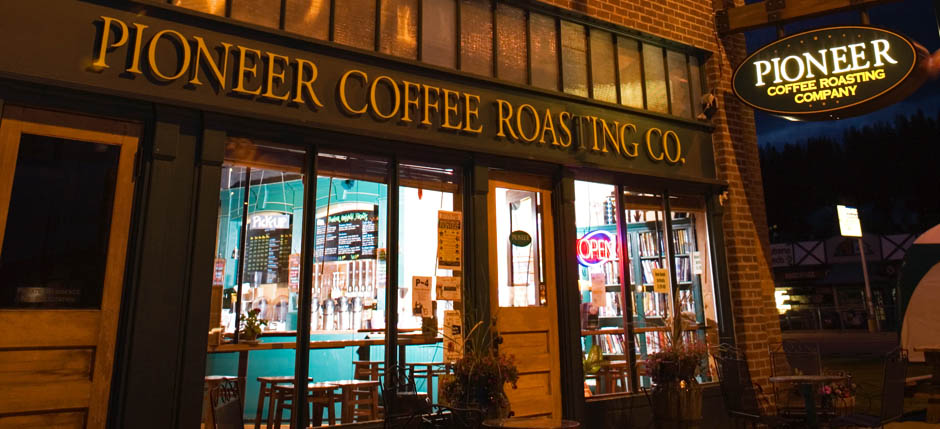 This local
coffee roasting company
is located on Pennsylvania Avenue and features in-house roasted coffee blends. The café in Cle Elum is their original location and customers love the atmosphere and friendly patrons. Pioneer Coffee Co.'s menu features a selection of unique coffee drinks, including a highly rated vanilla latte and mocha frap. They also offer a food menu of quick bites like pastries, breakfast burritos and even some pizzas. But if coffee isn't your drink of choice, this coffee shop also sells local beers and wines. And if you just can't get enough of their coffee you can buy a bag of their roasts both in their shop and online so you can enjoy it even when you don't want to leave the house.
Lums Coffee Stop:
If you don't have a lot of time to sit and drink your coffee, try out Lums Coffee Stop on the eastern side of Cle Elum. This coffee stand is open Monday - Thursday from 5 a.m. to 6 p.m., Friday from 5 a.m. to 7 p.m., Saturday from 6 a.m. to 6 p.m. and Sunday 7 a.m. to 6 p.m. Customers love the friendly barristas, fast service and great coffee. They serve a variety of breakfast and brunch items like bagel sandwiches, and one customer says that they make the best peanut butter mocha frappe.
Cle Elum's Coffee shops are perfect stops for a quick bite and your morning pick me up. Stop on by and enjoy your favorite drink today!
Posted: September 12th, 2018
Back to Cle Elum Blog