Adventurous families visiting Cle Elum will be happy to see the long list of
attractions
that are available in such a small town. If you enjoy packing in a ton of great activities and explorations in during your travels, Cle Elum is home to several day tour guides that'll ease the planning process while still providing great memories and excitement for the whole family! Plan your action-packed visit to Cle Elum
here
!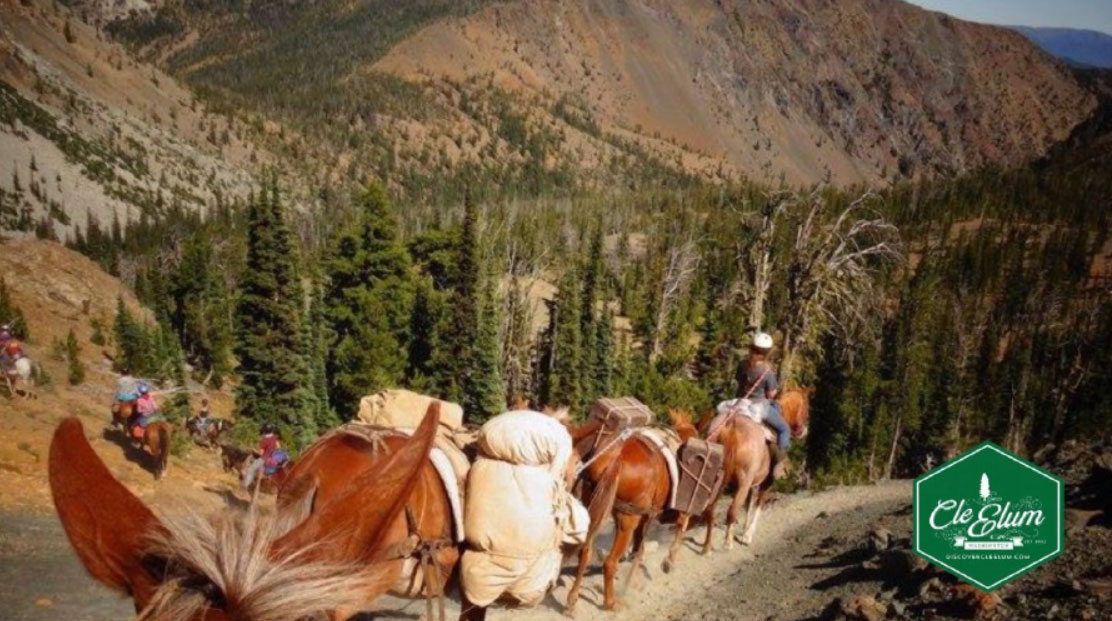 High Country Outfitters
High Country Outfitters
allows visitors to experience the wonders of the Washington Cascades on horseback with day rides, pack trips, summer camps and more! Take a leisurely ride on the gentle horses through the pristine wilderness of Cle Elum. You will experience high alpine meadows, mountain lakes, and scenic panoramas of mountain peaks on this rewarding trail ride experience that can only be found in Cle Elum!
MotorToys
Get away from the city crowds on a Cle Elum vacation and create your own back country adventure with MotorToys!
MotorToys
offers ATV adventures and scooter tours in the summer and snowmobile rides in the winter. The tours are both safe and informative and allow visitors to get a better look at the beauty of Cle Elum's back country. Take a ride into the wild on well-maintained trails, through beautiful pine forests with occasional lookouts that feature breathtaking, panoramic views of Mount Stewart! MotorToys also offers rentals for experienced riders of snowmobiles, ATVs and scooters.
Troutwater Fly Shop & Guide Service
Troutwater
provides summer and winter outdoor recreational activities such as guided Cle Elum fly fishing trips, river rafting excursions and other outdoor activities. Troutwater's fly fishing trips are a favorite among adventurous visitors and the river rafting trips are equally exciting! Fishing trips are available in the Yakima, Methow, Klickitat, and Grande Ronde rivers while floating takes place on the crystal-clear Cle Elum River or the picturesque upper canyon of the Yakima River. The hardworking and resourceful guides ensure that you have the best fishing and floating trip possible!
Three Peaks Outfitters
Three Peaks offers intimate backcountry experiences tailored to your personal interests. Whether you enjoy hiking, hunting, fishing, photography or just relaxing and enjoying nature, they have a tour perfect for you! Horseback rides are the most popular offering at Three Peaks, but other wilderness trips including fishing and camping are options as well. The guides are experienced and knowledgeable of the area so you're sure to learn a lot, regardless of your prior skill and ability.
Posted: May 14th, 2019
Back to Cle Elum Blog