We're starting the year off in a big way here in Cle Elum, and you can too! Visit us this month to enjoy one-of-a-kind local events, fine dining experiences, opportunities to relax near nature, and more. An unforgettable trip to kick off 2020 is sure to set you down the path to having your best year yet, and Cle Elum is the perfect weekend getaway destination. Centrally located, Cle Elum is just a short drive east of Seattle, making it an obvious choice for your first trip of the year. Just pick a weekend and we'll take care of the rest; here's all the fun that lies ahead for your upcoming visit!
Experience Cle Elum Outdoors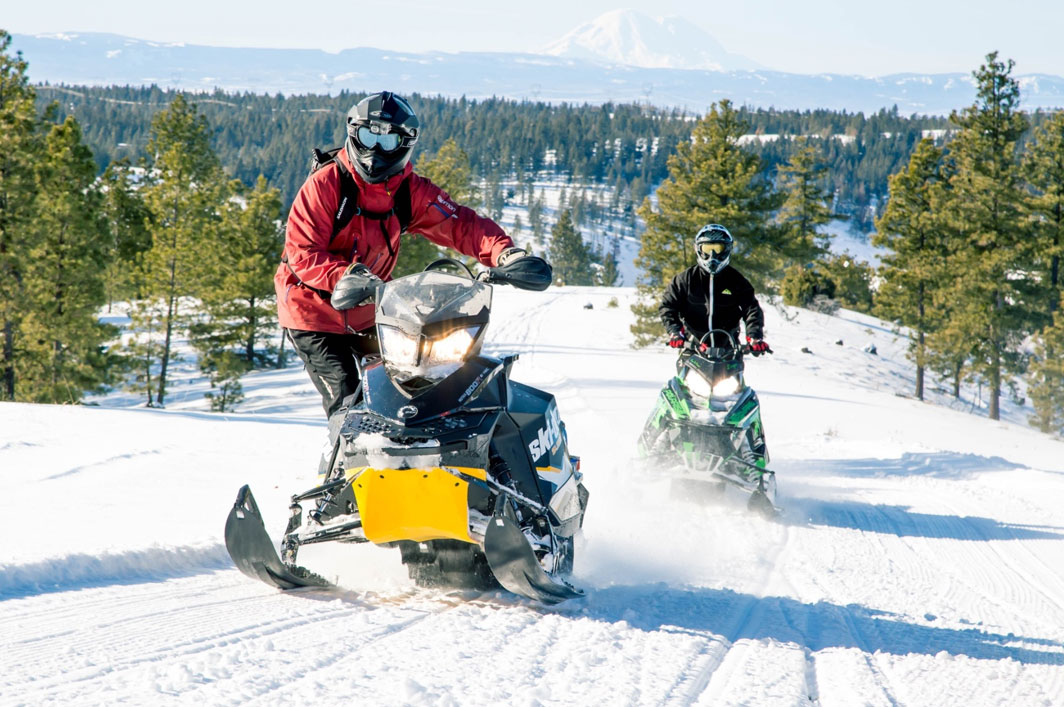 Whether your New Year's resolution was to be more active or you're a winter recreation enthusiast looking for a new adventure, Cle Elum offers myriad ways to
experience the outdoors this season
. Enjoy a quintessential winter activity by embarking on a day of shredding up the slopes of Snoqualmie; load up the sleds and head into the snowy mountains to explore via snowmobile; or venture into new areas on cross-country skis or snowshoes -- coming back to rest a a heavenly forested getaway. With
dozens of trails
and so many ways to get around, your visit will be filled with breathtaking views, a newfound love of outdoor recreation, and enough excitement to last until you can return!
Community Skate Nights at Suncadia Resort
This month's Community Skate Nights allow you to enjoy all of your favorite winter activities at once: snowy scenery, cozy fires, hot chocolate, and ice skating, of course! Every Tuesday, now through January 28, the outdoor ice rink at Suncadia Resort will be open from 6-9 p.m. to all ages and members of the community with a non-perishable food donation to benefit HopeSource. Skate the night away with your family and friends, and then head inside to warm up with a hot chocolate or a craft cocktail from one of the resort's signature restaurants and bars. Be sure to mark your calendars, there are just three dates remaining to enjoy this great opportunity and winter-favorite activity!
Expand Your Palate
Photo courtesy of Orchard Restaurant
Get a taste for the finer things with a visit to some of Cle Elum's
top restaurants and bars
. The beginning of a new year is the best time to try new things, and our local establishments take daring dishes and creative concoctions to the next level.
Orchard Restaurant
, for example, highlights local foods and the skills of its chefs by taking the best local ingredients and creating edible artwork. Their menu is constantly changing to feature seasonal and local ingredients, and the final dish always features imaginative flavor combinations and whimsical plating.
If you'd prefer to ease into such bold menu items, make a reservation at
MaMa Vallone's
, a local-favorite that has been serving authentic Italian cuisine in Cle Elum for over 30 years. Although the menu is full of classics, we guarantee you'll find a few dishes you've never tried before, like their signature bagna càuda appetizer!
To quench your thirst for something new, visit the Fifty-6 Degrees Lounge at Suncadia to taste one of their 56 rotating seasonal cocktails. The cocktail menu embodies seasonal changes throughout the year, featuring 14 new cocktails each season. Or, simply refine your palate with a wine tasting at
Swiftwater Cellars
, a winery that offers premium wines made by internationally acclaimed winemakers. Many of the local restaurants offer opportunities to experience new flavors or taste a reimagined classic, so explore a
full list of Cle Elum restaurants
to discover even more ways to develop your palate this year.
Posted: January 9, 2020