Cle Elum, Washington's first bank was opened on September 1, 1903, by James A. Kellogg.
The only one of its kind in Kittitas County outside of Ellensburg, it occupied a large building at 301 Pennsylvania Avenue.
(An Illustrated History Of Klickitat, Yakima And Kittitas Counties; With An Outline Of The Early History Of The State Of Washington, 1904, page 309.)
Mr. Kellogg developed financial troubles and was forced to liquidate the bank. Mr. Frank Carpenter officially took the bank over on November 2, 1904.
In 1906, a two-story brick building was constructed on the corner of East First Street and Harris Avenue, the new home of Mr. Carpenter's Cle Elum State Bank. In 1907, he opened the first branch bank in Washington State in Roslyn.
Carpenter's bank prospered and grew from the start. He served as its President until his death in May, 1959 .
(ANOTHER STORY, A Collection of Stories About the Early History of the Upper Kittitas County in Washington State, published by Northern Kittitas County Historical Society, 2013, page 73.)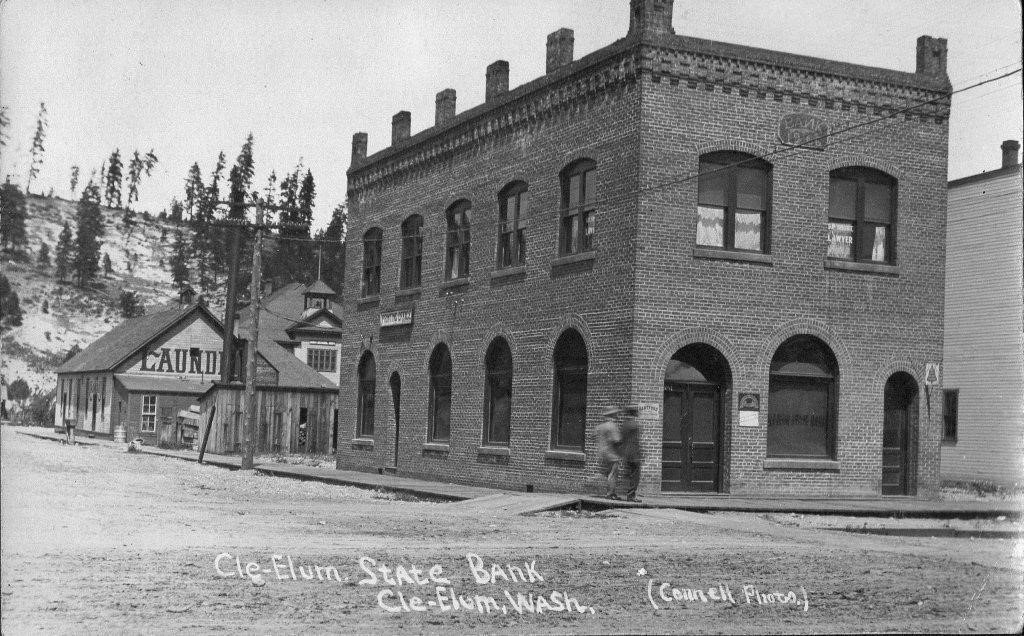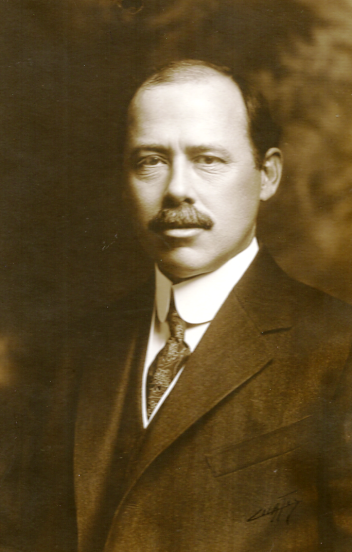 (Cle Elum State Bank prior to 1918. On right is Frank Carpenter, 1915. Photos courtesy of Northern Kittitas County Historical Society)