The first car over Snoqualmie Pass was driven by Cle Elum's Aaron Rees and Merlin Haines in 1912.
Convict labor was used during this period to make the road bed good enough for cars to travel over the Pass from July to November, but in 1914 the state passed a law forbidding convict labor on the highways.
Near the Summit drivers were often confronted with mud caused by bad weather or during the spring thaws. Many travelers had to have their cars hauled over the "hump" by teams of horses to the tune of $10 to $15 a trip.
(SWIFTWATER, History of Cle Elum 1848-1955, published by Northern Kittitas County Historical Society, 2014, Page 71)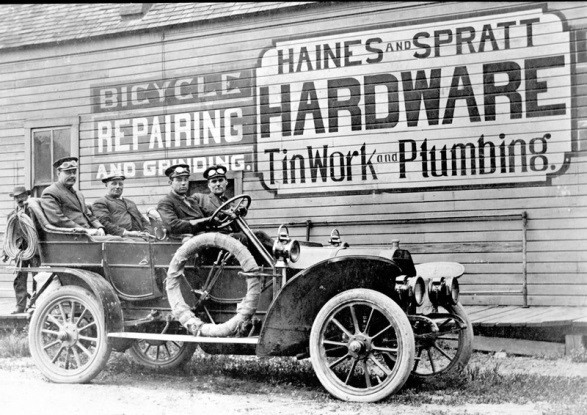 (Four men sitting in a car in front of the Haines & Spratt Hardware on First St. Cle Elum, 1915. Photo courtesy of Northern Kittitas County Historical Society)



(Car driving over Snoqualmie Pass, 1932. Photo courtesy of Northern Kittitas County Historical Society)