Wing Sing's Chinese Laundry, Cle Elum's first laundry, opened for business in 1891 near the Northern Pacific Railroad Depot.
The Kittitas Steam Laundry followed in 1902 on East Second Street near the railroad spur, with Mr. K.O. William, proprietor. It was destroyed by fire in 1904 during a heavy rain. A 12-year old girl and a team of horses were burned.
The Home Steam Laundry on East Second started in 1904-1905 with Mills & C.S. Enright as owners.
(SWIFTWATER, History of Cle Elum 1848-1955, published by Northern Kittitas County Historical Society, 2014, Page 35)




(The Home Steam Laundry operated on 2nd Street, behind the present day Umpqua Bank. Photo courtesy of the Northern Kittitas County Historical Society)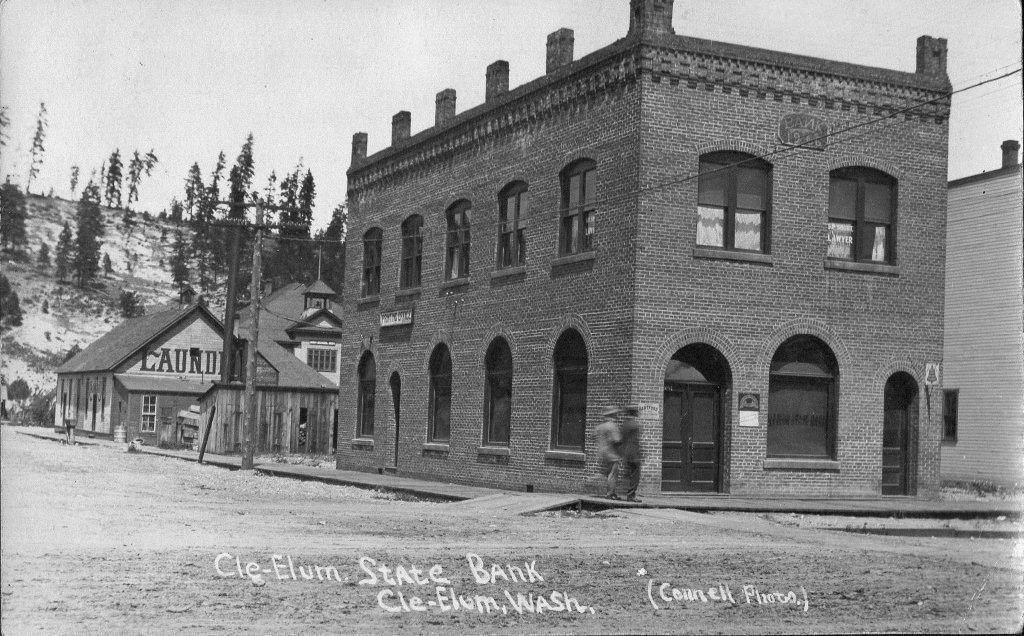 (The Home Steam Laundry sits behind the Cle Elum State Bank (now the Umpqua Bank) in this early 1900s photo. Photo courtesy of the Northern Kittitas County Historical Society)