Sweet Treats and Family Traditions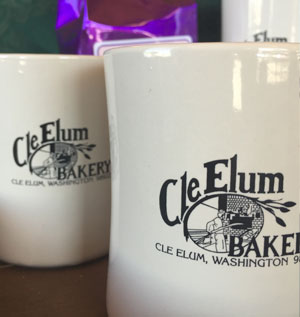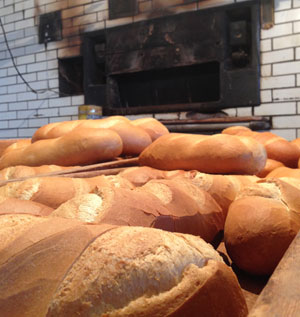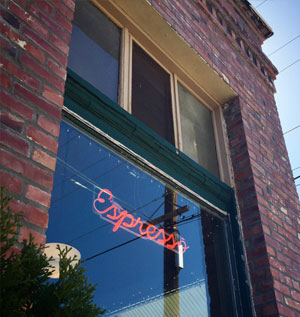 As you follow First Street through downtown Cle Elum, take note of the traditional red brick building with the emerald green sign. The building of the Cle Elum Bakery contains a century old brick oven, a hardworking family of committed bakers and baked treats galore.
The Cle Elum bakery has been in operation since 1906 and was purchased by the Osmonovich family in 1947, who are the current owners today. The patriarch of the bakery, Ivan, can be found guiding made-from-scratch French bread through the depths of the original brick oven, or kneading dough to make turnovers and cinnamon rolls. His wife Claudia maneuvers smartly between baker's racks and mixing bowls to give direction and take trays of goodies to the front end of the bakery. Their children and the rest of the dedicated staff are in a constant state of hustle and bustle as they stock donut cases, brew fresh espresso, roll dough and take orders at the front of the shop.
While it is a clear local favorite, the Cle Elum Bakery has become a household name for many tourists and Seattle-area fans. The craft is noticeable in the first flaky bite of a bear claw, the cinnamon-filled sticky rolls that melt on the tongue or the slight crispness of the sweet Torchetti cookies, all made fresh daily.
Stop in on your way through town or stay awhile; there is always room for conversation, coffee and baked treats at the Cle Elum Bakery! Share your delicious bakery bites with us at #howwedocleelum.
Posted: April 20th, 2016

- Photos and Post by Hayley Harrell
Back to Cle Elum Blog