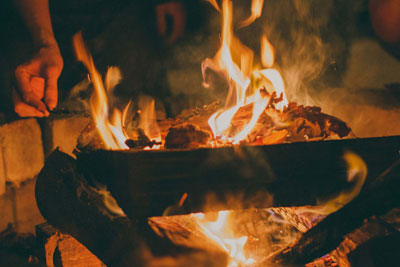 Camping
View Website
The forest is our playground where we hike, bike, snowmobile and cross country ski. Our swift rushing streams and mountain lakes provide us places to fish, swim, float, and also bring the family together to spend time in the great outdoors. When planning your next outdoor vacation in Cle Elum, check out some of the gorgeous state parks, RV parks and campgrounds near Cle Elum, Washington.
Dragonwood Equine Facility Family Horseback Riding
4051 Lambert Road
Cle Elum, WA 98922
509-674-5961
View Website
An exclusive equestrian facility located in Cle Elum, WA
Hanson Ponds Disc Golf Course
500 Dalle Rd.
Cle Elum, WA 98922
View Website
The game of Disc Golf is played much like the standard game itself, replacing the stick for some rubber discs. Enjoy a friendly game or a completive battle in a very scenic Hanson Ponds area of Cle Elum. this multi-functional course changes periodically, providing a new experience throughout the year and is known to be one of the top Disc Golf locations in Eastern Washington.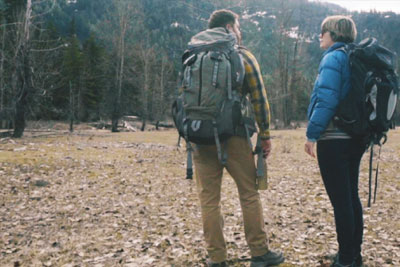 Hiking
View Website
Cle Elum, Washington is the hub to some of the best trail heads in the state of Washington. Cle Elum has hundreds of miles of trails close by, this is why Cle Elum, Washington, is known as a recreation hub for the Pacific Northwest. Summer is one of our most popular times for folks to hit the trails, however we feature many year-round hiking options to explore. With a fantastic four-season climate and 260 sunny days each year, Cle Elum is one of the best places in the entire northwest to choose for your next hike. It is nearly impossible to sum up the hiking opportunities in Cle ELum, Washington, we invite you to hike every trail listed below. We look forward to seeing you soon. Please share your experiences with us on our social media links below.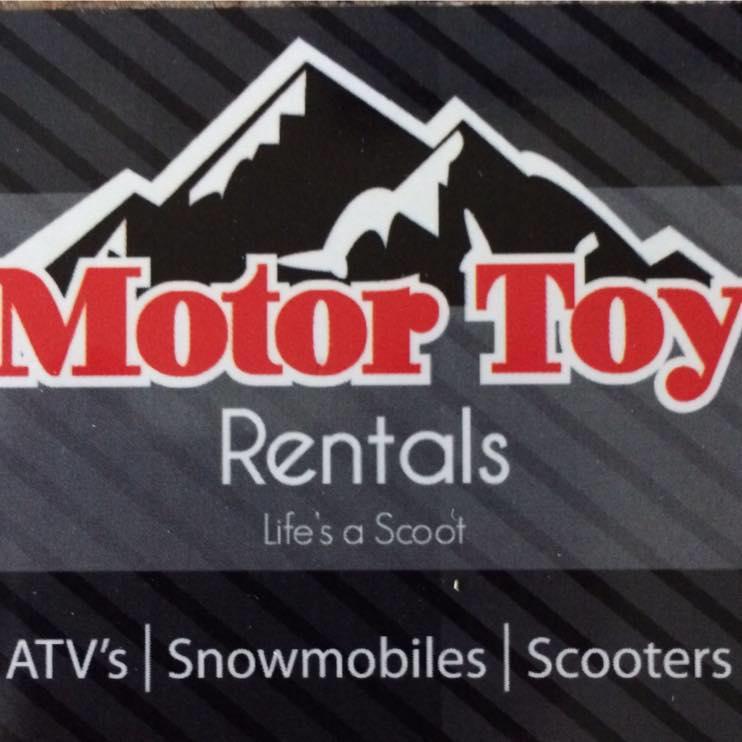 Motortoy Rentals & Tours
71 Airport Road
Cle Elum, WA 98922
509-674-6807
View Website
MotorToys, a Kymco dealer, is a family owned and operated business since 2004. MotorToys prides itself on its staff of highly motivated and carefully trained technicians. Our people understand your needs and respond to them in a personal and friendly manner. Our success is built on customer service and satisfaction! We take great pride in being Cle Elum, Washington's premier one stop shop for all makes and models of snowmobiles, ATV's, scooters and motorcycles, offering quality service at affordable prices.

Whether you are looking for quality pre-owned units, new scooters from Kymco, aftermarket parts & accessories, or renting or purchasing equipment, you can count on the professionals at MotorToys to get you what you need.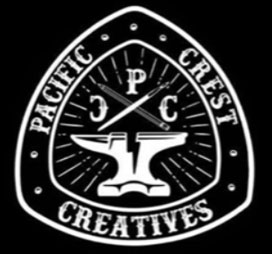 Pacific Crest Creatives
209 E. 1st St.
Cle Elum, WA 98922
View Website
Local Northwest creatives come together to offer an amazing space encompassing an unique, rotating collection of art (including jewelry, photography, sculpture, and more), classes, supplies, studio space, and private event offerings.
River Rafting at Rill
P.O. Box 102
Thorp, WA 98946
(509) 964-2530
View Website
Rill Adventures offers adventures on the Yakima, Cle Elum, and Wenatchee Rivers and have been helping families make memories since 1996. Whether you want to relax on a river as it meandering through gorgeous canyons, kayak through class II rapids in back-country hideaways, or get drenched blasting through whitewater wave trains, Rill Adventures has everything you need to explore the spectacular rivers of Central Washington.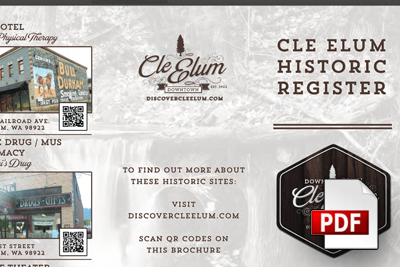 Self-Guided Tour of Cle Elum's Historic Register
Cle Elum, Washington is a town where the past is always present. Just take a look around! All you need to do is walk around town for a peek into this area's unique history. There are nearly 20 buildings in Cle Elum in the historical register - keep an eye out for plaques that provide historical information.
Download a digital list
of historical buildings or explore more details
here
.
Sun Country Golf Resort & RV Park
841 St Andrews Dr.
Cle Elum, WA 98922
509-674-2226
View Website
Sun Country Golf is a wonderfully maintained 18-hole golf course set amongst the Cascade Mountains and provides the perfect relaxing weekend get-away. Located near the heart of the Cascade Mountains 90 minutes East of Downtown Seattle.
Suncadia Prospector Golf Course
3320 Suncadia Trail
Cle Elum, WA 98922
866-715-5050
View Website
Prospector Golf Course, designed by Arnold Palmer Course Design Company, opened in 2005 to rave reviews. The Prospector Golf Shop is located in the Inn at Suncadia.
Suncadia Rope Rider Golf Course

The Last Resort
14254 Salmon La Sac Road
Ronald, WA 98940
509-649-2222
View Website
The Last Resort offers something for everyone. We're made up of six different ingredients, clicking around our website will help you get acquainted with us! Escaping the bustle of everyday life? Enjoy our motel and RV sites. Need a hot meal? Our home-cooking, family-style restaurant is sure to hit the spot! Take advantage of the variety of rentals available: snowmobile, electric mountain bike, kayak, canoes, jet skis, paddleboards.