Soup du Tour
Sip your way through downtown Cle Elum!
What's more comforting than a hot cup of soup on a winter day? Nothing, you say?
We agree.
The darkness of winter, the end to the Seahawks' season, the cold chill; whatever your reason for needing a pick-me-up, we'll show you how we stay warm. Enjoy our "Soup du Tour" of downtown Cle Elum!
New England Clam Chowder
The Bakery House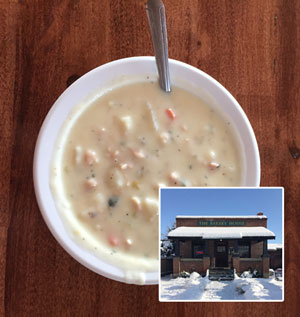 Tucked discreetly behind the famous Cle Elum Bakery is the newly established lunch hot-spot, The Bakery House. The menu includes sandwiches, fresh salads and of course, delicious soups.
We suggest starting with a bowl of the made-from-scratch clam chowder. This soup is a perfect blend of clams, potatoes, veggies and spices that pairs well with artisan bread from the bakery. (
facebook.com/cleelumbakery
)
Creamy Tomato Bisque
Beau's Pizza and Pasta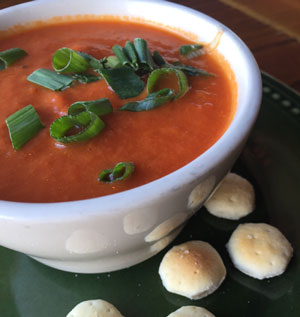 If you are looking for a more traditional winter dish, look no further than Beau's Pizza and Pasta. Slip into one of the two window alcoves and order a cup of the creamy tomato bisque.
Fresh tomatoes, spices and cream make this a comfort-food staple. Beau's pairs their soups with fresh sourdough bread, making this a dish worth "dipping" in to. (
facebook.com/beausrestaurant
)
Three-Bean Buffalo Chili
Stella's Cafe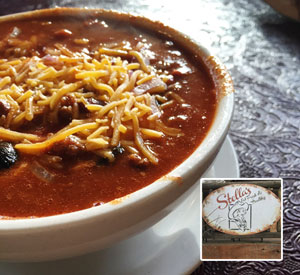 The carnivore in you can finally let out a sigh of relief -- you haven't been forgotten! For a more hearty bowl that serves as a main course, head past the Cle Elum Visitor's Center and stop in at Stella's on First Avenue.
If you are lucky, you'll arrive on a day when they are serving the buffalo chili. This three bean chili is loaded with ground buffalo meat, onions, and tomatoes in a spicy broth. Sprinkle it with cheese and get cozy -- this is one dish you won't be able to resist! (
facebook.com/stellasfreshandhealthy
)
Show us your favorite winter soup picks online with #howwedocleelum! Bon Appétit!
Posted: February 8th, 2016
Back to Cle Elum Blog