Cle Elum is home to many places and opportunities to encounter some of the most enchanting parts of the moonlight skies. You will never have a problem finding a place tucked away from the busy city lights thanks to the abundance of towering trees and vast lands found around Cle Elum. Let us share with you some places located here in our town where telescopes won't be necessary:
Swiftwater Cellars Winery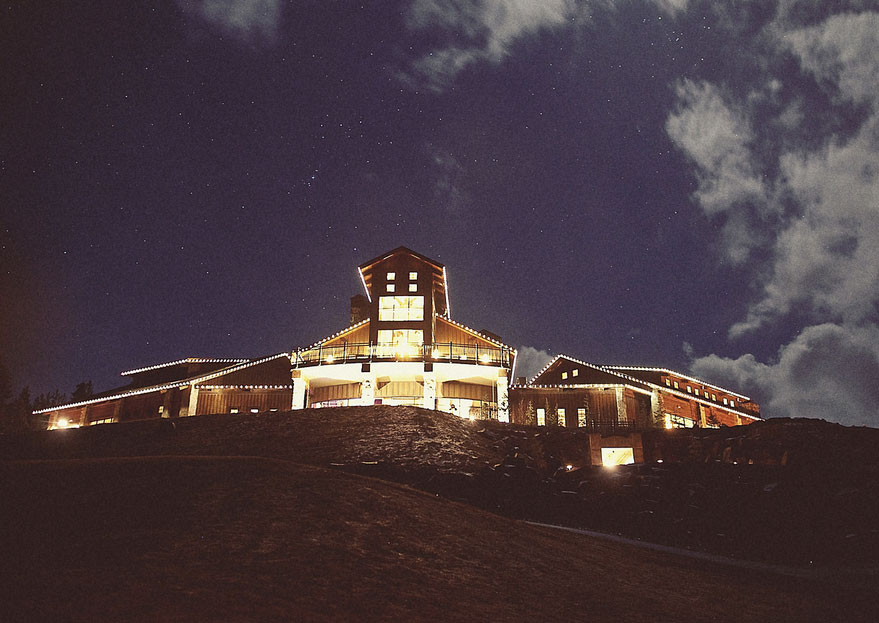 Swiftwater Cellars Winery is a prime destination for fine dining, wine tasting & enchanting views. The winery sits beautifully at the foot of the Cascade mountains and holds history that dates back to where European-born coal miners made their own wine out of huckleberries and wildberries. The sweeping views and clear night skies seen from the doors of the Swiftwater Cellars Winery make for the perfect venue to spend your night gazing at the bright stars. Watch the sunset as you enjoy a glass, and replace the busy city lights for a day in exchange for an opportunity to see some of the brightest stars at the Swiftwater Cellars Winery.
Flying Horseshoe Ranch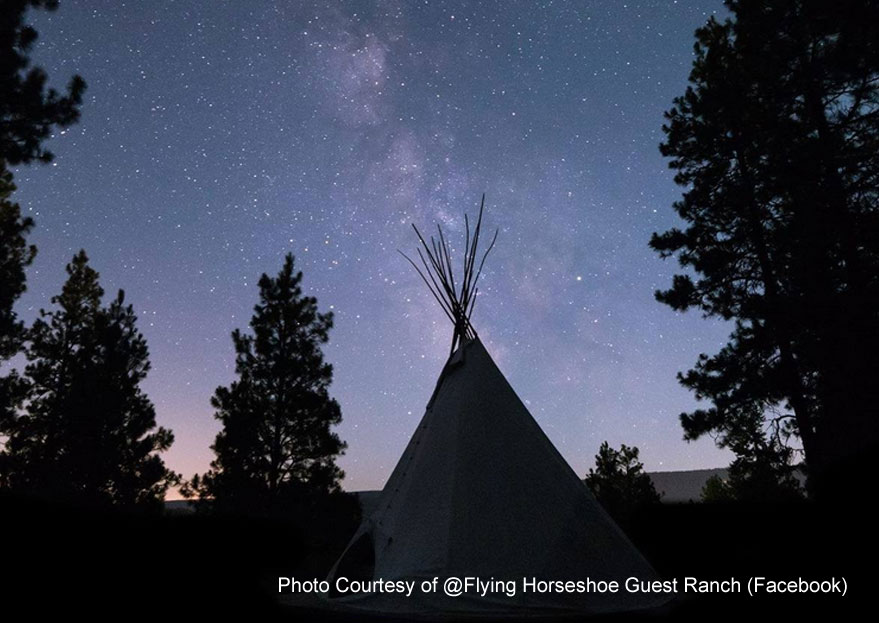 The wild green grass fields of the Flying Horseshoe Ranch reveal endless stargazing possibilities for you and the family to enjoy when you visit next. When the night falls, the sky is graced with beaming starlights and pink and purple hues that surround every acre of the ranch. Spend your daytime riding the beautiful horses during the day, and enjoy the relaxing sounds and sights that await when the sun sets at Cle Elum's highly loved Flying Horseshoe Ranch.
Wish Poosh Campground -- Cle Elum Lake, WA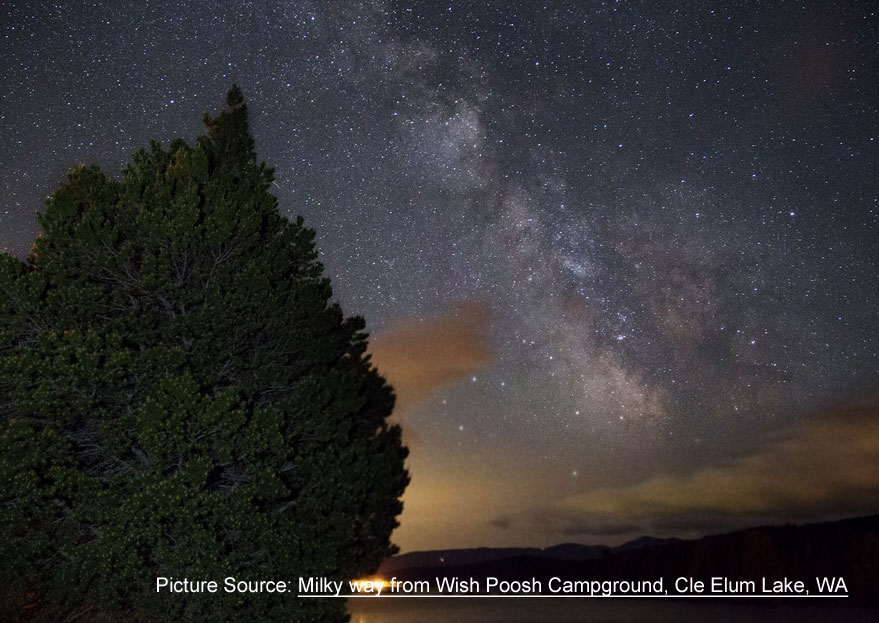 Wish Poosh Campground, found in the conifer forests of Lake Cle Elum's southeast shore is easily one of the best places to watch the stars come alive at night. The calmness of the night amongst the tranquility of the lake will keep you engulfed in the beauty of the stars above, without distraction. The open season for the campground begins on Memorial day and continues to welcome travelers until mid-September. Simply reserve your campsite ahead of time and bring along any personal necessities that will help you get a better look at the phenomenon across the night skies. The campground is easily accessible, and will be waiting when you are able to visit us again.