As fall creeps into the Cascades, visitors and locals alike find themselves caught in a richly colored alpine landscape. Each leaf fades into bright auburns and deep golds, inviting us to shed our summer skins and cozy up to the shades of fall.
Oftentimes, these warm tones remind us of what life was like when the town of Cle Elum was first discovered. While the gold in Cle Elum is now found through foliage in the change of season, gold used to be tucked into fall creek beds for eager prospectors.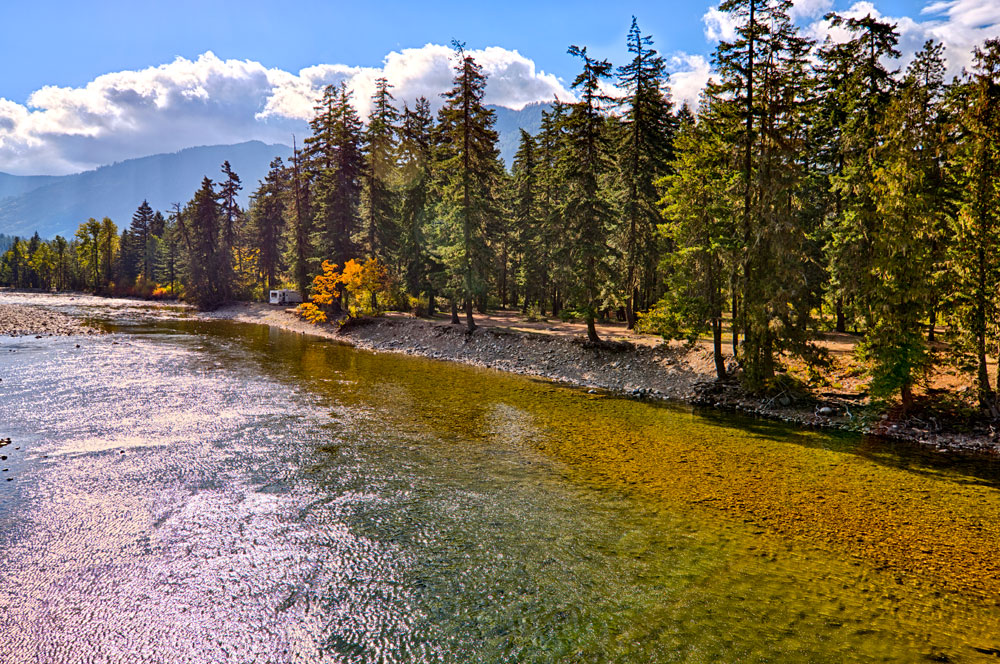 Gold Dust and Skepticism
In 1867, a party of prospectors stalked the mountainside in search of the promised element. The five men, including two Goodwin brothers, camped along Swauk Creek after many days of uneventful prospecting. On a whim, one man began to pan for gold on a bar in the stream. He soon returned to camp, fingers sticky with gold dust!
The party was skeptical, and after naming the location "Discovery Bar", they passed through and continued their travels.
Nuggets and Prosperity
Although Discovery Bar seemed to dissolve in the memories of the other prospectors, the Goodwin brothers couldn't recover from their gold fever.
In the fall of 1873, the brothers traipsed back to Discovery Bar and panned for days. After fruitless sifting, one man suggested they prospect Swauk Creek. While fetching a pail of water in the creek, Benton Goodwin turned over a rock and discovered a gold nugget!
The crew then had fire in their muscles and riches on the brain. Within an hour the group had over five dollars of course gold and a nugget worth over one hundred dollars. Once the group returned home and told their tales of fortune, the gold rush was on in the Cascade Mountains.
The discovery of gold in Cle Elum, along with the mining and lumber industries, contributed to the success of Cle Elum in the late 19th century. Now, the Cascade Mountain towns of Cle Elum and Roslyn keep gold present through museum displays and memorabilia.
Although the gold rush is officially over, the dream of finding gold remains in many visitors. Head down to one of the creek beds and sift through some sand and rock; you never know what you'll find!
#howwedocleelum!
Posted: September 15th, 2016

- By Hayley Harrell, Photo by Lia Simcox
Back to Cle Elum Blog