Rise and shine with breakfast, brunch, and more morning eats in Cle Elum! We're giving you a taste for the local spots that are offering pastries, coffee, breakfast items, and brunch sure to get you out of that cozy hotel bed bright and early. Find a morning stop to suit your itinerary and join us in Cle Elum soon!
Portals
Enjoy a fresh start at Portals Restaurant, located at the Lodge at Suncadia. Captivating cuisine meets the rustic charm of our mountain surroundings at this truly unique dining experience. Portals boasts panoramic views of the lush Cascade Mountains and offers artisan meals crafted with local inspiration and seasonal ingredients. Savor all the brunch classics, like eggs benedict, or try something new, like stuffed french toast!
Cle Elum Coffee & Eats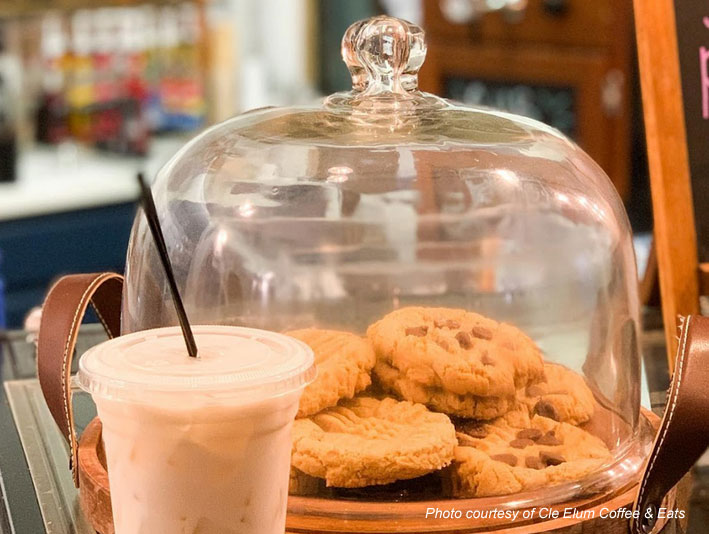 This local coffee shop offers a treat for every type of morning person! To quickly fuel up on your way to your next area adventure, stop by the drive-thru for a handcrafted coffee creation paired with a house-made pastry. If you want to sit and stay awhile, order from their full breakfast menu, which rotates seasonally but usually features waffles and a selection of egg dishes.
Glondo's Sausage Company
Established in 1986, Glondo's Sausage Company is a family-owned and operated market that specializes in hand-crafted, old-world artisan meats. Although they are a meat market and don't serve meals, their fresh sausages will be the perfect addition to a homemade breakfast in your vacation rental or to take home with you!
509 Bake House
While the team at 509 Bake House specializes in intricate, custom cakes and desserts, they also have a talent for pastries and other breakfast goodies. Every item is handmade small-batch, and a selection of gluten-free and dairy-free items are available. From scrumptious scones to the perfect cinnamon roll, your day will be off to a sweet start with a stop at 509 Bake House!
Stella's
Stella's is a local favorite cafe offering quick morning eats, like breakfast burritos, as well as a selection of homemade pastries, including delicious scones offered in a variety of seasonal flavors. The cafe's exterior resembles a cozy cabin in the woods, which is fitting because their fresh breakfasts and lunches are just as comforting as curling up near a roaring fire. Experience healthy, delicious food made with love at this beloved Cle Elum gem!
Lums Coffee Stop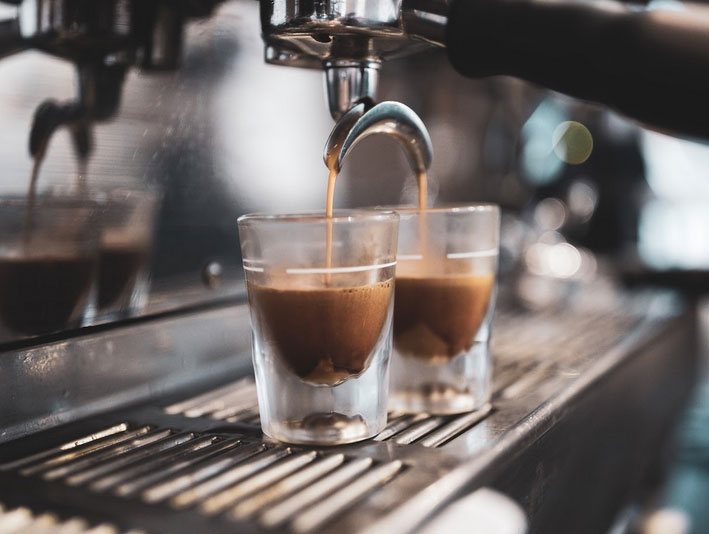 Coffee lovers have their choice of stands and cafes in Cle Elum, but Lums is a local favorite drive-thru coffee joint. This family-friendly stand is located on the east end of Cle Elum and serves delicious coffee, bagel sandwiches, and a variety of pastries for a quick breakfast stop before you set off on an adventure-filled day in Cle Elum!
Sunset Café & Loose Wolf Saloon
Established in 1936, Sunset Cafe holds three generations' worth of homemade recipes for all to enjoy. This classic roadside stop specializes in country-style cooking that highlights fresh, local ingredients. Order Cle Elum inspired dishes like The Twisted Sister, a chorizo sausage scrambler made with Glondo's Spicy Sausage, or try a treat from their pastry case!
Cle Elum Bakery
Family-owned and operated since 1906, Cle Elum Bakery has perfected its tried-and-true recipes, including the famous donuts that folks will travel across the state to try! The maple bar is a fan favorite, but the classic cake donuts and apple fritters are also a hit. This is an essential stop in Cle Elum, so while you're here you might as well stock up on their other goodies, like fresh French bread and cookies!
Owens Meats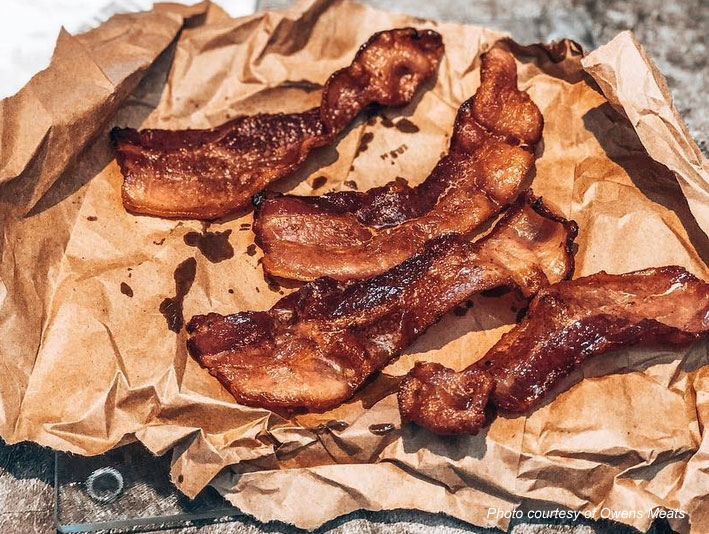 Dubbed "The Candy Store for the Carnivore" to reflect the immense amount of quality meat products that customers can choose from, Owens Meats also carries breakfast meats like bacon and some seasonal items for you to whip up for a homemade morning meal! The location is also a favorite for holding some of the richest history in Cle Elum. Upon arrival, you will immediately get a feel for their past through the exposed and aged red brick building. Once you get inside, you will be engulfed in a historical time capsule, all while shopping some of the best meats in the Northwest.
Pioneer Coffee Roasting Co.
Curl up in this cozy coffee shop for a peaceful morning spent sipping bold, mountain-made coffee. In addition to gourmet drinks, Pioneer makes sweet and savory breakfast treats in-house, including scones, breakfast sandwiches, and more.
Cottage Cafe & Fireside Lounge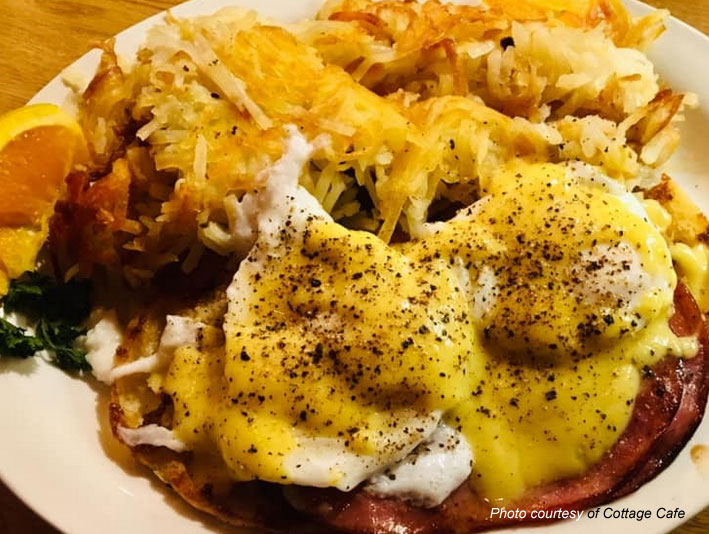 All-day breakfast is a staple at Cle Elum's Cottage Cafe! Order from a selection of omelettes and other classics, like eggs benedict, chicken fried steak, and corned beef hash. Serving the Cle Elum community and its travelers for over 75 years, you can count on Cottage Cafe to satisfy your breakfast cravings!