It's hard to believe, but spring might be upon us in Cle Elum! The signs all point to greener scenery and warmer weather: chirping birds, melting snow, and fresh restaurant menu options, yum! This month we'll explore trails around Cle Elum, beer and wine selections in the area and much more!
Check out our upcoming events below and be a part of #howwedocleelum.
Mark your Calendar!
March 19th - Swiftwater Cellars: "St. Patrick's Celebration"
Slip on something green and enjoy live music from 5:00pm to close! Don't forget to try one of the special food and drink items for this all-ages event.
www.swiftwatercellars.com
March 26th - "Annual Flashlight Egg Hunt"
Pack a flashlight and your detective skills for this late-night easter egg hunt! Located at the Roslyn Elementary/Middle School Ball Fields, the hunt begins at 7:00pm.
www.visioncleelum.com
March 27th - Swiftwater Cellars: "Easter Brunch"
From 11:00am - 3:00pm, enjoy a brunch buffet with expansive views of the Cascade mountains. Children will be able to have a special visit from the Easter Bunny!
For reservations and information, visit www.swiftwatercellars.com
.
Open All Month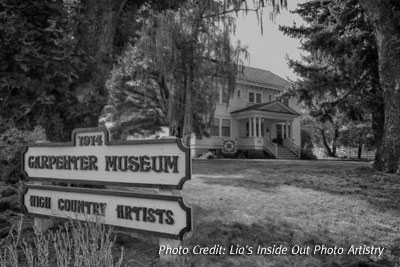 Art Exhibit: "High Country Artists" on display Friday to Sunday, Noon - 4:00pm at the Carpenter Museum (302 West 3rd Street).
Step through the door and through time as you explore the historic Carpenter House. Throughout the month of March visitors can see the artwork of local group "High Country Artists".
Posted: March 4th, 2016

- By Hayley Harrell
Back to Cle Elum Blog