While many people visit Cle Elum for outdoor adventures during the day, most are looking for a way to start their evening in the heart of town. There are many restaurants and bars downtown that offer a variety of beverages and amenities; we chose three that exemplify every type of visitor's needs.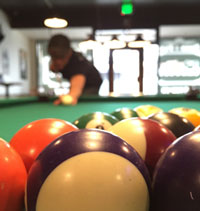 The Late-Night Hangout: Caboose Bar and Grill
Whether you are with friends, a bachelorette party or a family reunion, Caboose Bar and Grill has the excitement and the drink selection to back it up. Caboose offers a full-service bar with spirits and beer flights, pool tables and darts, large seating areas and music. Traditional American food is served with quirky menu items like "The Hook Hauler" and "The Engineer's Cut", and the bar is open after midnight on weekends.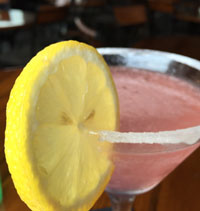 The Conversation Starter: Beau's Pizza, Pasta and Steaks
Walking through the main doors at Beau's sends you to a rustic mountain lodge, complete with an eye-catching fireplace and antler chandeliers. Share an artisan hand-tossed pizza or snack on appetizers over a local microbrew or specialty cocktail (We suggest the Huckleberry Martini!). Don't leave without asking one of the servers about the history of the restaurant -- you just might find yourself transported to Prohibition days of gambling and shootouts!
The Black Tie Affair: Parlour Car Bistro
For a night with your special someone or a good excuse to treat yourself, enjoy dinner and martinis at Parlour Car Bistro. Scratch margaritas, classic top-shelf spirits and a vast wine selection allow guests to indulge. Pair a local Merlot with the "Baked Goat Cheese Medallions" starter, or take part in their nightly drink specials over the "Coffee Crusted Pork Shank". Be sure to toast to the friendly owners and enjoy live music on most weekends.
Share how you like to do "Downtown Brews and Cocktails" in Cle Elum! #howwedocleelum
Posted: March 7th, 2016

- Blog and photos by Hayley Harrell
Back to Cle Elum Blog