By Shelby Walker
Have you been on the lookout for businesses that you can support during the upcoming holiday season? Help support Cle Elum businesses from home with these local favorites that are able to ship their products or offer online gift certificates. Not only can you support a small business this year, but your holiday season becomes a little simpler as it can all be done from the comfort of your home. Whether you're looking for gifts for loved ones or something special for yourself, these businesses are excited to be of service.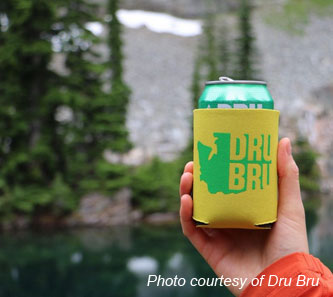 Dru Bru
If you like pairing a cold local beer with your holiday meal, then this might be right up your alley. Whether it's for you or you're having a holiday get-together and want to serve your guests the best around, Dru Bru offers to-go cans, bottles, growlers, crowlers, and kegs of their best-selling brews. If you aren't nearby to pick-up from the store, you may also consider giving the beer lover in your life some Dru Bru merchandise, which can be ordered online and shipped to your home!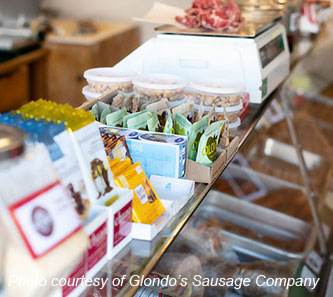 Glondo's Sausage Company
Offering authentic sausages made from Italian and Croatian recipes which have been passed down from generation to generation, Glondo's Sausage Company has our attention this holiday season. All of their products are available to pick up in store or to have shipped straight to you! They have fresh meats, cured meats, snack packs and seasonal items like turkeys or take and bake pizzas. Get ready for the holidays or gift someone you know with meats that have been prepared with love.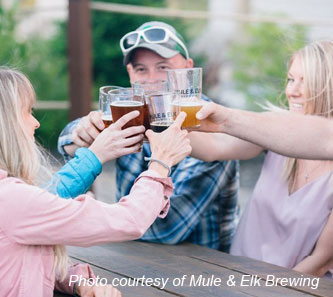 Mule & Elk Brewing Company
If you're having a hard time finding the perfect gift, it's always a good idea to grab a gift card! Plan for a fun-filled future visit to Mule & Elk by purchasing yourself and a friend a gift certificate. You can easily shop gift cards and Mug Club memberships on Mule & Elk's website!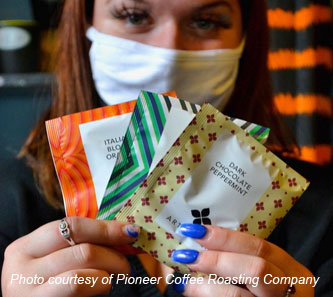 Pioneer Coffee Roasting Company
Looking to order the perfect gift for a coffee lover this holiday season? Or maybe just treat yourself? Pioneer Coffee Company has gift cards, chocolate covered espresso beans, coffee blends, and mugs available. You can pick up your orders in store or have them shipped to you to save yourself the trip.
Ruby's Store
If you are in need of fabric, thread, yarn and more, Ruby's Store has you covered. They offer the quality and selection that you could expect from a big city, but they're locally-owned in Cle Elum! So, if you're looking to start a new project or learn a new skill, you can order all your materials and have them shipped straight to you! They even have gift cards available if you have a friend that loves crafting.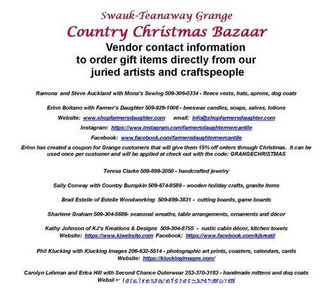 Swauk-Teanaway Grange Country Christmas Bazaar Vendors
Although the Swauk-Teanaway Grange Country Christmas Bazaar was canceled this year, you still have the opportunity to support the local artists and craftspeople that were slated to be in attendance! This holiday season, order handmade gifts for your loved ones directly from your favorite Bazaar vendors!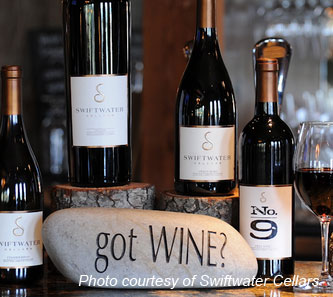 Swiftwater Cellars
If you haven't been able to visit Swiftwater Cellars recently, they can come to you! This local winery is capable of shipping many of their best-selling blends straight to you via online ordering. With in depth descriptions of all their wines, you can have a good idea of what you're ordering and what you will be enjoying from the comfort of your own home. This can also make a great gift for a loved one!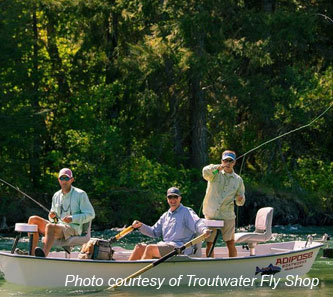 Troutwater Fly Shop
If you or someone you know is an avid fisher, Troutwater Fly Shop is a great place to shop for the holidays. They have everything from waders to hats and all sorts of fishing equipment to enhance your future fly fishing experiences. Visit their online store to order gifts and have them shipped straight to you!