Cle Elum is located in the simply stunning Pacific Northwest, and it is no surprise that the area boasts a multitude of locations that deem worthy to be described as picture-perfect, or dare we say, even resembling Bob Ross paintings? Check out these happy little landscapes during your next outdoor exploration in the Cle Elum area!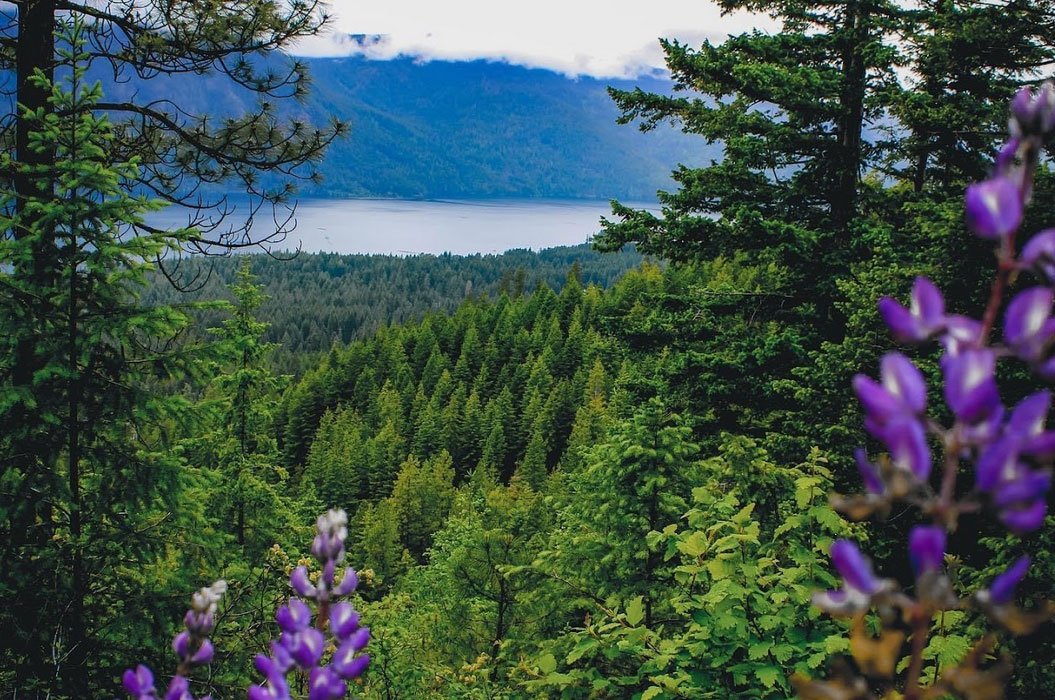 Palouse to Cascades State Park Trail
This trail runs through a large chunk of Washington, but the section that lays in the Cle Elum area is definitely a noteworthy stop with beautiful views to take in. This is not your typical hike in the mountains that entails a take-in-the-scenic-view stop, but it sure is one that still provides painting-esque scenery. At this part of the trail, you will see railroad buffs with historic train depots. If you keep walking, you will see a couple of bodies of water surrounded by vegetation and stunning mountains serving as the backdrop. It would make for an absolutely spectacular painting.
Fireman's Park
This park is located in proximity to Memorial Park, and it is actually run by the City of Elum's Volunteer Fire Department. This location is perfect for family reunions, company barbeques, or even simply days out to take in the magnificent views that nature offers. This park is situated near a body of water, and as such, we really do think that it looks like a Bob Ross painting no matter what time of year you decide to visit. During the winter, the snow-capped trees at the edge of the water glittering in the sunlight are amazing and the mountains in the background add just the perfect touch. During the autumn, the fall foliage is stunning to look at as it lines the water and park, and of course, the spring and summer greenery mixing with the blueness of the water and sky equal perfection as well. In addition to this, if you happen to come on just the right day, you can see the most gorgeously colored sunset illuminating the trees, water, and mountains. It truly is such a scenic place.
Hanson Ponds
This location is perfect for those that want to be near the water and surrounded by vegetation. With rushing waters, natural rocks, and beautiful greenery this is the perfect depiction of a summer day painting. This location offers a shallow, calm water source that expands to be deeper and more tumultuous. The stark contrast of the greenery against the blue water and blue sky is striking. If you come here, you can expect to spend time taking in the views, swimming, and going on a short hike. What a perfect combination for summertime fun!
Cooper Lake
If you are willing to venture slightly out of Cle Elum, your options for locations that look like Bob Ross paintings widen immensely. One such location is Cooper Lake. We feel like the lake views mixed with mountain backdrops are signature looks to Bob Ross paintings, and this location checks those boxes. This lake is located amongst absolutely astounding mountains and the vegetation adds the perfect touch. You can go hiking, boating, swimming, fishing, cliff jumping, and so much more. Cooper Lake is definitely a universal, painting-esque location that surely will leave you impressed and in awe of its beauty.
Cle Elum River
Yet another waterfront view that resembles a Bob Ross piece is the Cle Elum River. Filled with the opportunity for adventure in addition to incredible views, this is definitely a location to venture and explore. With beautiful, diverse vegetation, the fall foliage is phenomenal. During the summer and spring months, you can be sure to enjoy the beauty of the clear water paired with the bright, warm sunshine. If you are into fishing, this is also the spot for you! People also enjoy white-water rafting and kayaking on this river. Packed with beauty and fun, Cle Elum River is sure to captivate your heart.
There is no doubt that the Cle Elum area offers breathtaking views that can quite literally resemble Bob Ross paintings. The few we listed above are some of our favorite suggestions, but we definitely recommend checking out other spots too!