From Washingtonls premier resort to its favorite family-owned ranch, Cle Elumls lodging options are as much of a destination as its other attractions! Our diverse town has many accommodations to suit every taste. Whether youlre searching for family fun at a hotel downtown or a romantic room for two, we're sure you'll find a place to stay that will make you feel right at home.
Flying Horseshoe Ranch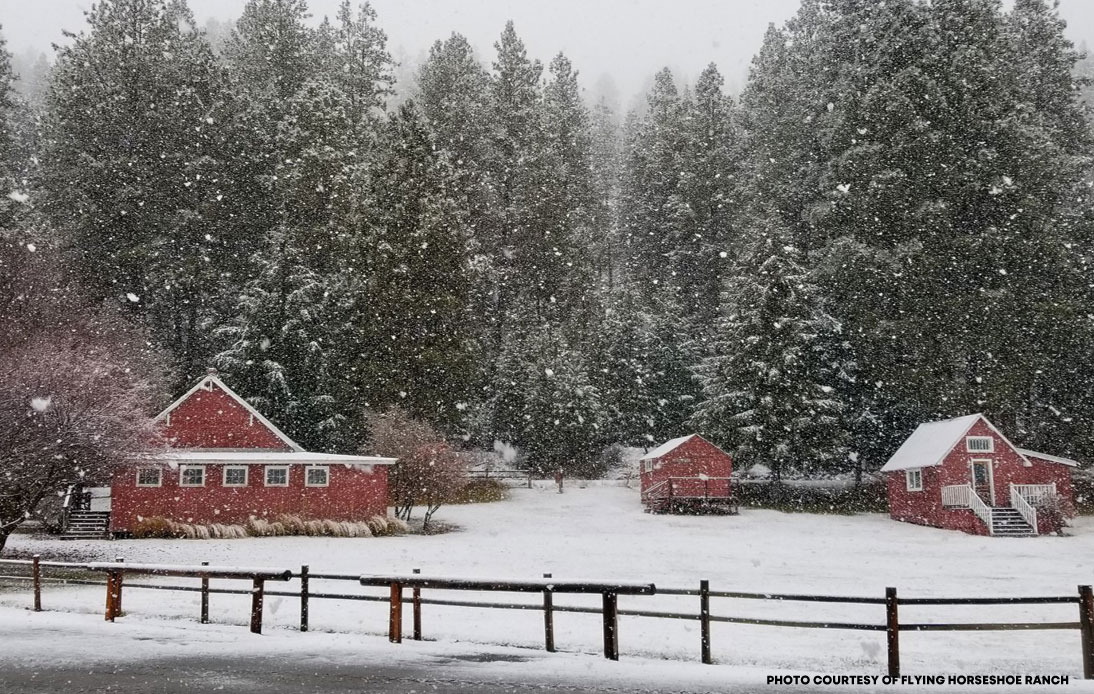 From the moment they arrive, guests feel right at home at
Flying Horseshoe Ranch
. Partly because owner Penny Blackburn has called the ranch her home for more than four decades. The Flying Horseshoe began as a family farm in 1904 but was transformed into a kids' summer camp by the Blackburn family when they purchased the property in 1955. In 2002, Penny opened it up to all ages as a guest ranch. Now a favorite among locals and visitors, the ranch is popular for hosting weddings, family reunions, girl scout troops and anyone else who wants to experience this unique lodging option during their visit. Accommodations include original bunk cabins where guests provide their own sleeping bags and share communal bathrooms, and individual quarters like the 115-year-old "Cozy Cabin." There's also a log cabin with a full kitchen and six beds. Overall, the ranch can sleep up to 100 people! Another big draw is the ranch's other occupants which include horses, available for guided trail rides. The surrounding meadows and pine-forested property provide a picturesque setting for trail rides and ensure an authentic ranch experience. Open for year-round Western adventure, the Flying Horseshoe Ranch welcomes families, businesses, schools, wedding parties, and more!
Whispering Pines
Camp out on the Yakima River with
Whispering Pines RV Park
during your next family adventure! Relax on the dog-friendly park and enjoy trails through the woods or along the river's edge. Your chances of spotting wildlife like hawks, eagles, and deer are very high while visiting. Additionally, the Yakima River's cool water supports some of the best trout fishing in the state. Anglers can also find rainbows, kokanee, browns, cutthroat, brook trout, and even burbot ready to take their hook. The 60-acre wooded property is within walking distance to downtown Cle Elum and offers RV park sites and vacation rentals. Enjoy a comfy apartment or their most unique experience, a stunning 1960's yacht on land. They will soon be adding two cozy tiny homes to the mix as well, creating a one-of-a-kind experience for guests looking for a unique stay during their visit.
Suncadia Resort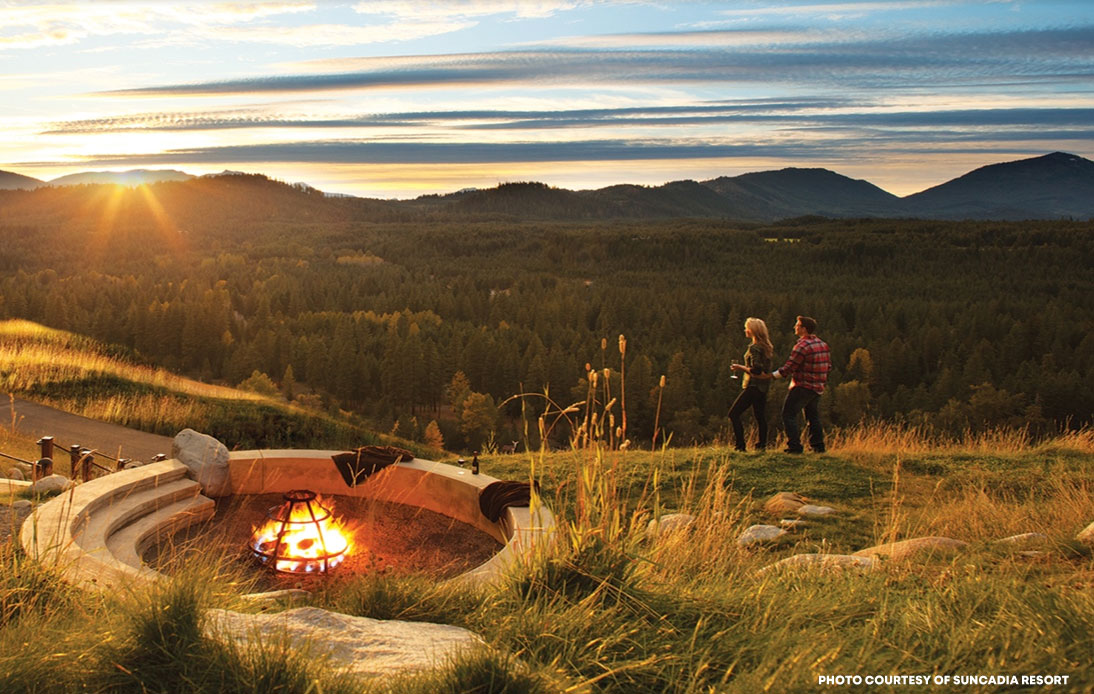 Suncadia is a lovely resort with a wealth of year-round activities that make for a perfect Pacific Northwest escape. The resort offers something for every type of traveler, featuring over 40 miles of hiking and biking trails, three championship golf courses, local wining and dining, and a world class spa! Suncadia also offers three distinctive choices in hotel, inn and home lodging which is perfect for all occasions, from family vacations to romantic getaways to group retreats. Enjoy all the resort's activities and facilities, then take a short two-mile drive down to Cle Elum for even more diverse options for dining, shopping, attractions, and more!
Iron Horse Inn Bed & Breakfast
For unique lodging in Cle Elum, look no further than the Iron Horse Inn! Although the main bunkhouse is in the
rebuilding
process after suffering catastrophic fire damage in 2018, there is availability for lodging in the four renovated caboose car suites that sit on the property. The secluded suites are situated along the Palouse to Cascades State Park Trail, one of Washington's premier cycling trails. Choose from the Great Northern Caboose, the Northern Pacific Caboose, the Milwaukee Caboose or the Southern Pacific Caboose, each offering their own unique feel and decor based on their rail's history. This is a memorable and completely unique option for those looking to enjoy a quaint stay at an off the beaten path location.
Become inspired by exploring more of our
hotel and unique accommodation options
located throughout the beautiful town of Cle Elum.
Posted: February 10th, 2020