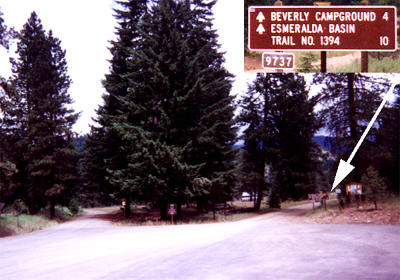 Beverly Campground
From Cle Elum, travel east/northeast on Highway 970 for about 8.5 miles. Turn left on Teanaway Road and travel for 7.3 miles. Turn right (north) on North Fork Teanaway Road for 5.8 miles. At the end of the pavement, turn right onto FS Road 9737 and follow it for 4 miles. Campground is on the left.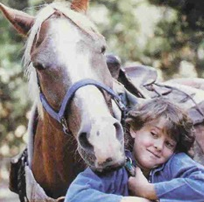 Camp Wahoo
1780 Nelson Siding Rd
Cle Elum, WA 98922
(509) 674-8331
View Website
Camp Wahoo! is a week long summer camp for kids who love horses and the outdoors. Campers experience true adventure, riding daily and living in a rustic pioneer camp. Dutch oven cooking, fresh air, clear streams and beautiful sights abound as we ride into the unbelievable Cascade Mountains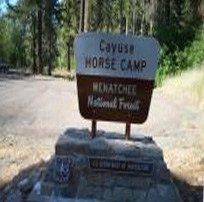 Cayuse Campground
At the end of the Cle Elum Valley Road #903, north side of road, 19 miles north of Cle Elum. Must have livestock to camp at Cayuse Campground.

Facilities: Potable water, flush toilets, community kitchen, stoves, tables, loading ramp, troughs, corrals and hitching posts. Units: 13 camping. Activities: Tent and trailer camping, picnicking, fishing, hunting, hiking, and horseback riding in the area.

This is a popular gathering place for trail riders heading into the mountains on several popular trails. It has spacious tent and RV sites. Water available from hand pumps. Opens once snow as cleared, sometimes not before late June early July.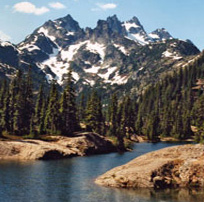 Cle Elum Ranger District
803 W. 2nd Street
Cle Elum, WA 98922
(509) 852-1100
View Website
(Okanogan-Wenatchee National Forest)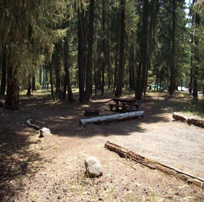 Cle Elum River Campground
2,300ft elevation. Located at the head of Lake Cle Elum along the Cle Elum River, this campground offers 23 trailer/tent sites and a reservable group site with a capacity of 55+ people. The campgrounds are in a mixed conifer forest and surrounded by mountains.

Activities include fishing, boating on the lake, and hiking nearby trails including Howson Creek Trail #1349 for hiking, horse riding, and mountain biking.

As of August 2015, potable water is not available at this campground.
DeRoux Trailhead
From Cle Elum, WA follow Highway 903 east for 2 miles. Continue straight onto Highway 970 and follow for 6.5 miles. Turn left on Teanaway Road North Fork and follow for 13 miles. Then stay right on Forest Road 9737 and follow for about 8 miles to the trailhead.

NW Forest Pass is required at DeRoux Trailhead.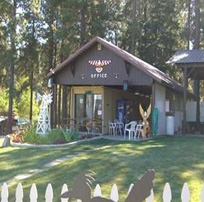 Eagle Valley Campground
390 Watson Cutoff Rd.
Cle Elum, WA 98922
509-674-7762
View Website
The place where fun, friendship and fraternalism shine all summer long. Over 100 camp sites, most with water and power hook ups. 40 plus acres, just 90 minutes east of Seattle. Dry Camping, water and power hook ups, tents, RV storage, and day use only all available at this campground.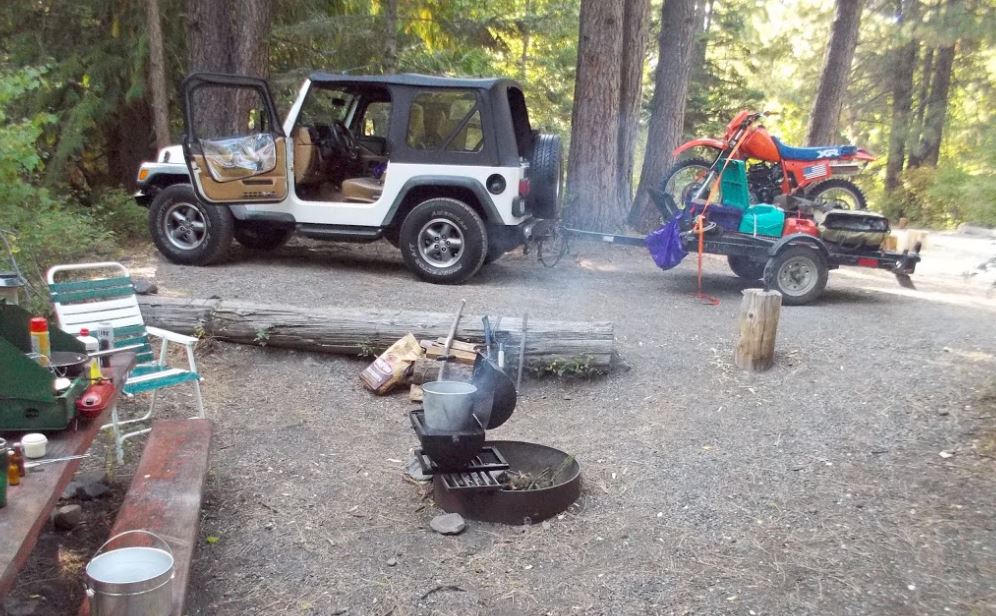 Icewater Creek Campground
Near Cle Elum, WA
View Website
Located on Taneum Creek, this campground accesses North Fork Taneum Trail # 1377 and has a beginners motorcycle loop trail that originates in the campground. It does not have a host but there is one nearby at Taneum Campground. Bathroom, No Potable Water.
Ken Wilcox Campground
From summit of Blewett Pass on Highway 97, 24 miles northeast of Cle Elum, WA, travel south about 4 miles on Forest Road 9716 to the junction with Road 9712. Follow Road 9712 for about 4 miles to the campground.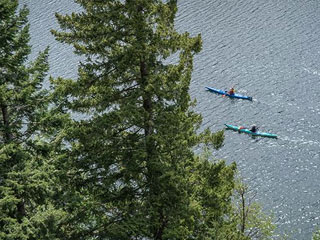 Lake Easton State Park
Located 15 miles west of Cle Elum and 15 miles east of Snoqualmie Pass. Take Exit 70 on I-90.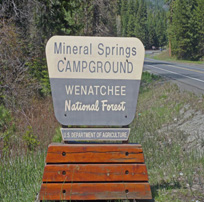 Mineral Springs Campground
Located along Highway 97, this campground offers 7 trailer/tent sites and a group site with a 50 person capacity.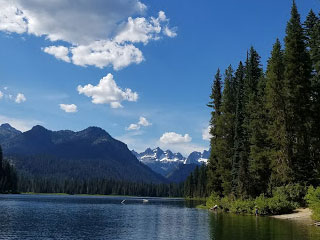 Owhi
5 miles off the Cle Elum Valley road.
View Website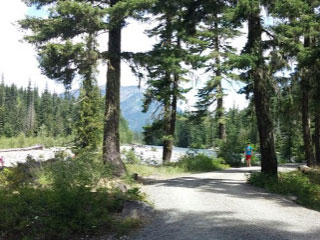 Red Mountain
16 miles north of Cle Elum on highway 903.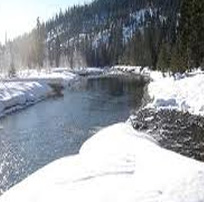 Salmon La Sac Creek Campground
This destination offers an array of excellent trails. As you make your way through the forest trail, you'll appreciate unique views of the Cle Elum River Basin and the impressive mountains beyond. Bathroom, Campground Host, Potable Water.

This popular campground is located between Cle Elum and Cooper Rivers. It opens the weekend before Memorial Day weekend, weather and snow conditions permitting and closes mid-September.
Sun Country Golf Resort & RV Park
841 St Andrews Dr.
Cle Elum, WA 98922
509-674-2226
View Website
Sun Country Golf is a wonderfully maintained 18-hole golf course set amongst the Cascade Mountains and provides the perfect relaxing weekend get-away. Located near the heart of the Cascade Mountains 90 minutes East of Downtown Seattle.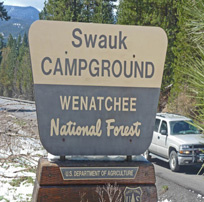 Swauk Campground
From Cle Elum, WA travel east on Highway 903 and continue onto Highway 10 E / 970 E. Follow Highway 970 E for 9.7 miles and continue north onto Highway 97 N for 10.1 miles. Campground is on the right.
Tamarack Spring Campground
803 W. 2nd St.
Cle Elum, WA 98922
509-852-1100
View Website
4700ft elevation with 3 dispersed campsites without facilities. The campground is adjacent to Lt. Murray State Wildlife Area.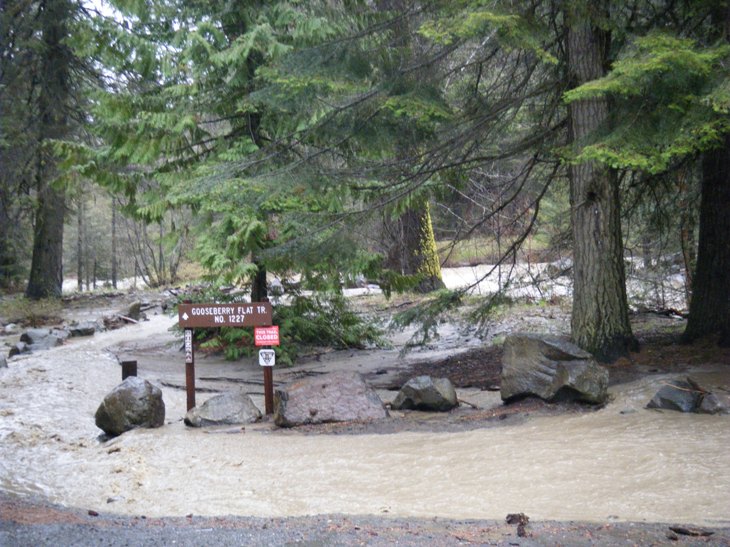 Taneum Campground
Located on Tanuem Creek near the site of a former CCC camp. The picnic shelter was built by the CCC's. Ponderosa Pine and Douglas Fir shade the area. There is a water spigut but, as of 2015, the water is not safe to drink and must be boiled prior to use. This is a motorcycle campground.

The Northfork Taneum Trail #1377, Taneum Ridge Trail # 1363, South Cle Elum Ridge Trail # 1326, And Gooseberry Flat trial #1363 all connect to the campground. These trails tie to the whole Taneum and Manastash trail system as well as the little Naches trail system. Bathroom, Campground Host.

The Last Resort
14254 Salmon La Sac Road
Ronald, WA 98940
509-649-2222
View Website
The Last Resort offers something for everyone. We're made up of six different ingredients, clicking around our website will help you get acquainted with us! Escaping the bustle of everyday life? Enjoy our motel and RV sites. Need a hot meal? Our home-cooking, family-style restaurant is sure to hit the spot! Take advantage of the variety of rentals available: snowmobile, electric mountain bike, kayak, canoes, jet skis, paddleboards.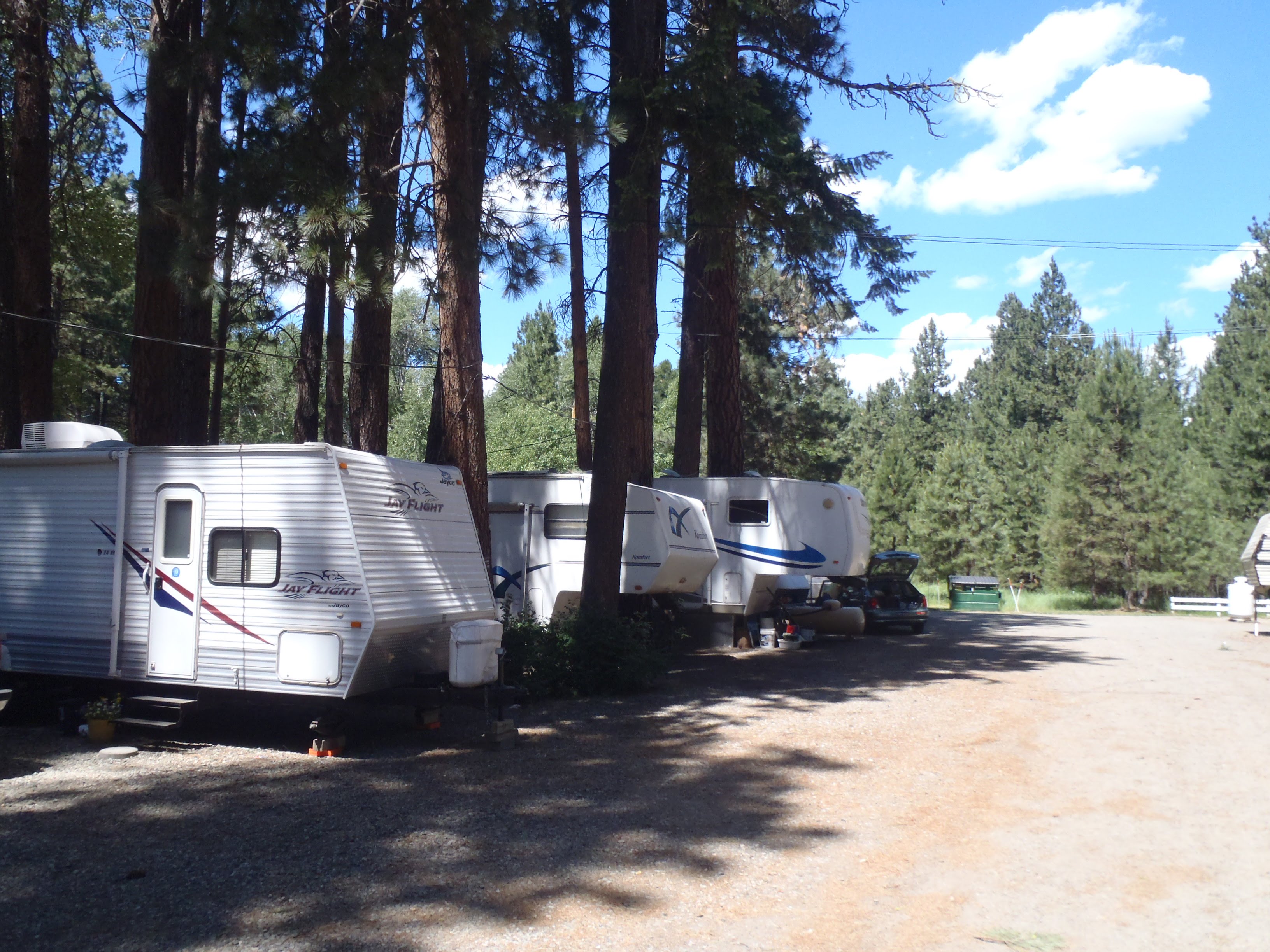 Trailer Corral RV Park
2781 WA-970
Cle Elum, WA 98922
(509) 260-0534 x509
View Website
We are a small family-owned RV park located in Cle Elum, Washington. Our location has easy access a mile off Interstate I-90 and right along Hwy 970. For an easy going atmosphere and forested experience, please give us a try.
Washington State Horse Park
Coordinates:
47.1935875, -120.9736303
View Website
Washington State Horse Park hosts major competition facilities for up to 300 horses and offers recreational riding trails. The park contains four large arenas, stalls, and RV Parking.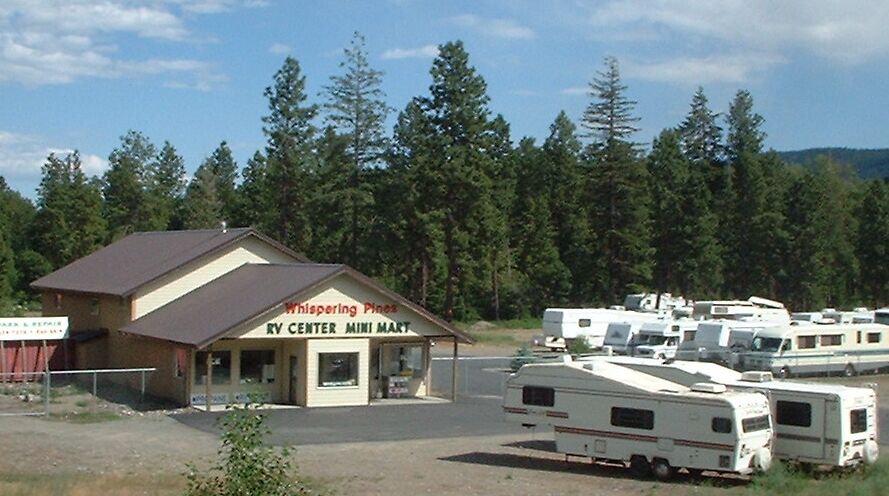 Whispering Pines RV Park
100 Whispering Pines Dr
Cle Elum, WA 98922
509-674-7278
View Website

Email
Located 87 miles East of Seattle, Whispering Pines RV Center is a one stop shop for all your RV needs. Exit 84 off I-90 100 Whispering Pines Drive Cle Elum.