Mr. Thomas L. Gamble was born in Washington County, Pennsylvania, March 27, 1827 to William and Mary Sherrard Gamble. The life record of Thomas L. Gamble is inseparably interwoven with the history of Cle Elum.
Gamble came to the area in April 1883 and was the town's first settler. Gamble was also the first mayor of Cle Elum, in 1902.
He filed his first plat of Hazelwood in 1888. As soon as there were twelve families located in the district he organized a school district. He laid out 100 acres of land for a town site. In 1894 he discovered coal on his farm and leased his land for mining purposes to the Northwestern Improvement Company on a royalty basis.
Mr. Gamble was elected county commissioner in 1889 for four years and also acted as justice of the peace.
On the 11th of July 1905, Mr. Gamble was united in marriage to Mrs. Margaret J. Lytle of Alleghany County, Pennsylvania.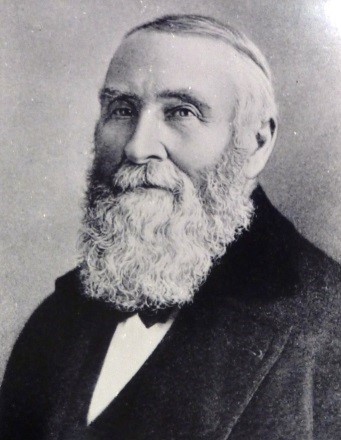 (Thomas L. Gamble, first settler & mayor of Cle Elum. Photo courtesy of Ellensburg Public Library)