1929
Cross-state automobile traffic dominated Cle Elum'S main street in the decades between the 1918 fire and the construction of parts of Interstate 90 in the late 1960s. Andrew and John Juris left their mechanic jobs with the Northwestern Improvement Company to secure the local agency for Studebaker Motors of South Bend, Indiana.
This concrete and cinder block structure was designed as a showroom and repair shop; the original display windows and roll up garage door have been removed. The family remained in the car business until Studebaker ceased production in the early 1960s.
Coincidentally, the automaker's last president, Sherwood Egbert, was born in Easton, Washington.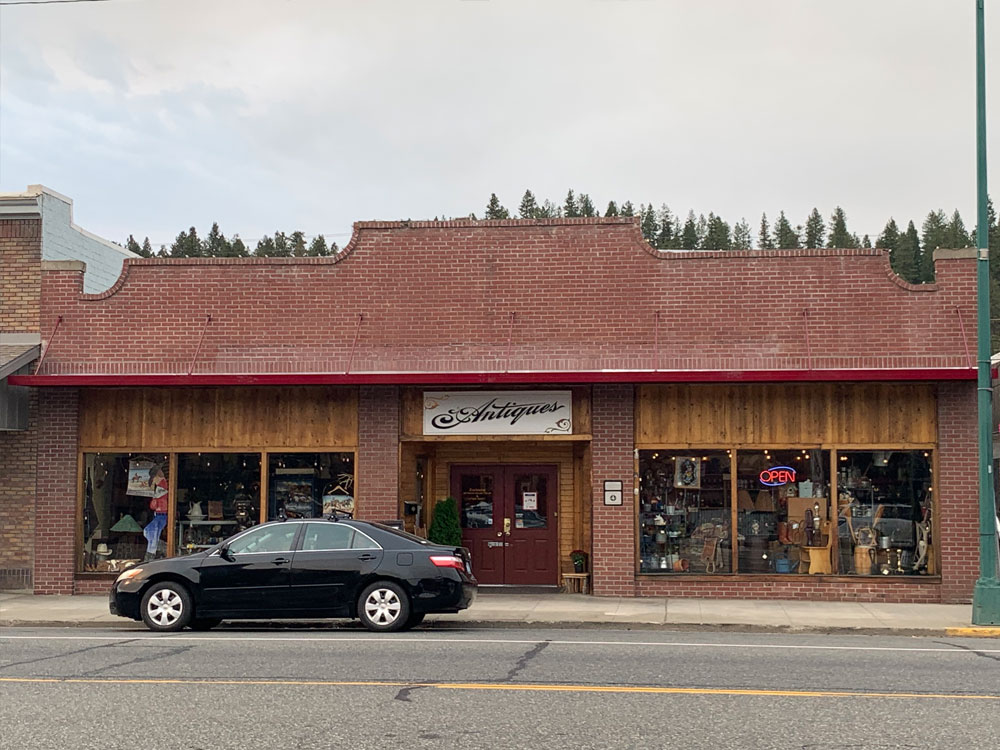 Juris Brothers Studebaker Building
215 E. First | Current Business: Tuckaway Antiques