Going on adventures with children can sometimes be difficult, especially with toddlers and infants. What if there was an easier way to do that? There are plenty of ways to experience nature with the whole family in Cle Elum, here are a few ideas.
Hiking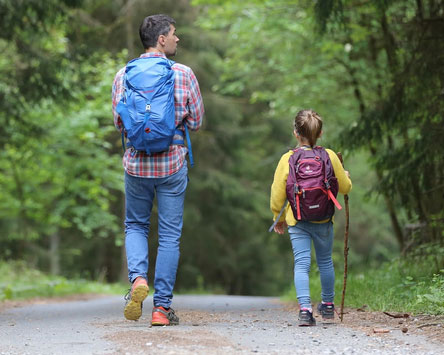 Make hikes easy, yet scenic.
We all know that kids have tons of energy, but likely not enough to do a 10-mile hike. On a longer trek, kids will get worn out fairly quickly, however, they will do great on shorter hikes with a few obstacles, whether that be climbing over fallen trees or jumping in puddles. The secret to encouraging kids to go on hikes are water features. Once you reach water, let them swim around for a while! Kids love swimming, finding tadpoles, and skipping rocks. Water will keep them busy, happy, refreshed, and engaged the entire trek.
Let them take some control of the day's itinerary.
As many parents know, kids feel that they don't get to make decisions for themselves. When hiking, let them choose which path to take, what colors to wear, and what snacks to bring (providing options in this sense will work better than a wish list of candy and treats). Let the kiddos feel empowered by making their own decisions with your safe guidance before your hike and on the trail. Allowing this flexibility will have the whole group feeling more adventurous and in charge of their own adventure.
Camping
Pack foods that kids can help make.
Some of the best memories of camping are prepping food for your overnight stay under the stars. Kids love making s'mores, but you can also get them involved in making their own meals too. Have the kids roast their hotdogs over the fire for dinner or have a build-your-own sandwich bar for lunch. Sandwiches and hotdogs are easy camping foods that they can make themselves so you aren't having to worry about scattering around to make several dishes for them. If you're new to camping, you can start off with an easy meal like single-servings of cereal, which you can find at most grocery stores. When your family becomes confident in their campfire cooking abilities, you can work your way up to something more challenging like twice baked potatoes over the fire!
*Please be aware of burn ban notices for our area. If there is a fire safety burn ban currently in effect during the time of your visit to Kittitas County, be sure to plan accordingly and pack no-cook foods or cook food at home to bring with you.
Find a campsite that fits your family's needs.
Nowadays, many campsites have water sport rentals, volleyball courts, playgrounds, and more. It is up to you as a family if you'd rather have an authentic, natural feel on
Cooper River
with no phone service, or a fully-serviced exploration at a campground like
Whispering Pines
, right beside our downtown core. If they love to swim, book a spot near the lake! Many retailers beside campsites near Lake Cle Elum are now even offering paddleboard, paddleboat, and kayak rentals for their campers.
Kayaking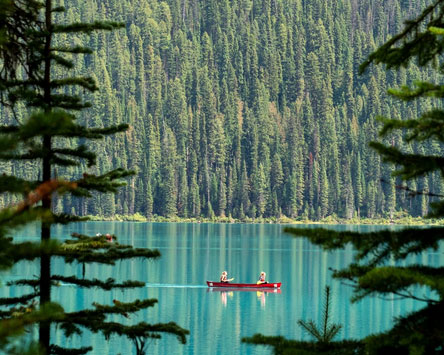 Give them a lesson in water safety.
Depending on how old your kids are, they may not know or don't have much experience swimming. Kids need to know what to do if they are kayaking and tip over or end up too far out in deep waters. First, make sure that they have a lifejacket on. They should also know the basic kayaking rules:
1. Do not jump in or out of the kayak

2. Be careful with the paddle and do not hit anyone with it

3. Only use paddles in the water.

4. Do not take off a lifejacket until back on land

5. Do not stand or lean in the kayak.
Laying out these basic rules for your kids will keep them safe and knowledgeable while on the water. Don't forget to load them up with bug spray and sunscreen while they are out on the water, as UV rays bounce off of the surface and create sunburns faster, even in the fall.
Start them out on calm waters.
The calm waters of our local lakes - rather than a river or ocean - are the perfect way to teach your children to kayak. Not only is it safer, but it is easier to teach on still water without waves to create a distraction or pull them away from you. There is also less of a chance for your kid to tip over when the water is calm. The perfect time to teach them is when there is little to no wind, no waves, and with the shore close by.
Plan your family getaway to Cle Elum soon to experience these adventures and more! Make memories with your loved ones that will last a lifetime and
book your stay
now.