Cle Elum, Washington is the hub to some of the best trail heads in the state of Washington. Cle Elum has hundreds of miles of trails close by, this is why Cle Elum, Washington, is known as a recreation hub for the Pacific Northwest. Summer is one of our most popular times for folks to hit the trails, however we feature many year-round hiking options to explore. With a fantastic four-season climate and 260 sunny days each year, Cle Elum is one of the best places in the entire northwest to choose for your next hike. It is nearly impossible to sum up the hiking opportunities in Cle ELum, Washington, we invite you to hike every trail listed below. We look forward to seeing you soon. Please share your experiences with us on our social media links below.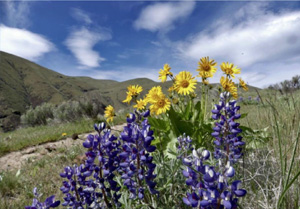 Baldy Mountain
Baldy Mountain is a 4.2 mile moderately trafficked out and back trail that features a river and is rated as moderate. The trail is primarily used for hiking, nature trips, and birding and is accessible year-round.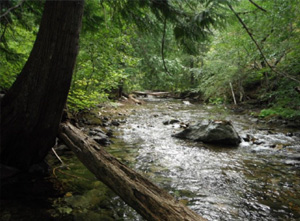 Big Creek
Big Creek Rd
Cle Elum, WA 98922
Wonder past streams, a deep canyon and old-growth trees on the Big Creek Trail. Located in the Okanogan-Wenatchee National Forest, this narrow, rocky trial provides a challenge for adventurous hikers.

From I-90, take exit 78 which is west of Cle Elum. Continue south on county road and at the 'T' intersection, take a left across canal to Fowler Creek Road. Then, take a right on Forest Road 4517 and continue to the end of the road.
Cle Elum Lake, Wenatchee National Forest
803 West 2nd Street
Cle Elum, WA 98922
509-852-1100
Cle Elum Dam and Lake, of the Yakima Project, are on the Cle Elum River 8 miles northwest of Cle Elum, Washington. Cle Elum, Kachess, and Keechelus reservoirs are in the Wenatchee National Forest. Camping, swimming, boating, picnicking, and fishing are available at all three reservoirs especially in the streams below the dams. Available fish species are lake trout, kokanee, and rainbow trout.
Coal Mines Trailhead
Off of I-90 at Exit 84, travel down First Street until you hit the first stop light at First and South Cle Elum Way. Take a left and park next to Flag Pole Park on the right side of the Road. From there walk across Second Street to access the trailhead.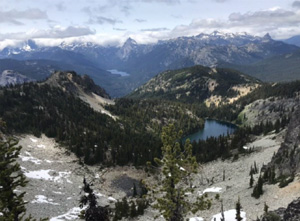 Davis Peak
Davis Peak is a challenging hike with a big payoff: a 360-degree panorama of more than 10 Cascades peaks.

From I-90, take exit 80 and drive 16.6 miles north, past Cle Elum Lake, to FR 4330. Veer right for 1.6 miles to the Paris Creek trailhead. Drive, or park and walk, 0.25 miles on rocky FR 134 to the trailhead.
DeRoux Trailhead
From Cle Elum, WA follow Highway 903 east for 2 miles. Continue straight onto Highway 970 and follow for 6.5 miles. Turn left on Teanaway Road North Fork and follow for 13 miles. Then stay right on Forest Road 9737 and follow for about 8 miles to the trailhead.
Domerie Peak
Domerie Peak Trail is a 5.4 mile lightly trafficked out and back trail that offers scenic views. The trail is rated as difficult and is primarily used for hiking and trail running.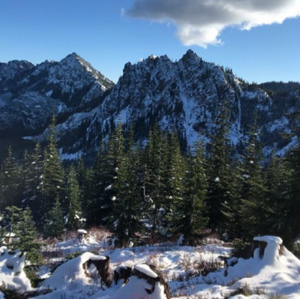 French Cabin Creek
French Cabin Creek is a 2.6 mile moderately trafficked out and back trail that features a river and is good for all skill levels. The trail offers a number of activity options and is best used from June until October.
For a full list of trails, maps and
guides
, visit the Cle Elum Visitor's Center on 1st Street.
Share your hiking adventures with us online! #CleElum