Cle Elum has so many different local shops to choose from that line our downtown core. Whether you are looking for extra camping gear or a special gift to bring home from one of our little boutiques, Cle Elum has it. Here are a few of our must-stop shops to check out the next time you are in our neck of the woods.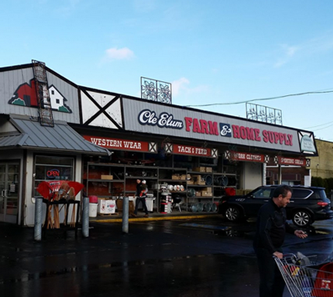 Just a Little Bit of Everything - Cle Elum Farm & Home
If you and your family are planning a camping trip to Cle Elum and forget some camping gear, Cle Elum Farm & Home has you covered. They have a large selection of household needs, sporting goods, clothing, and snacks for the road. Stop in and get your hunting and fishing licenses or get some propane or fuel pellets for a barbeque later. If you ended up forgetting something at home, stop by at 100 W. First St to visit them.
Custom Jewelry for Every Occasion - Ireland Jewelers
Ireland Jewelers is a second generation jewelry store and gift shop. With their custom work, it guarantees that no one will have the same piece as you. They can also repair jewelry if your necklace, bracelet, ring, or earrings need repair. You can also find them at the farmers markets in Cle Elum, Auburn, and Ellensburg between May and October. Don't forget to check them out on facebook with giveaways! Feel free to visit the shop at 111 E 1st St in Cle Elum.
A Hunters Fantasy - Three Forks Ammo & Reloading
Three Forks Ammo & Reloading is a hunters fantasy. This shop has a great selection of old fashion ammo with competitive prices. Three Forks Ammo & Reloading is the only store in Washington that devotes themselves to reloading and ammunition. They carry all major product lines from Remington to Winchester to Frontier. They may be a guaranteed stop before your next hunting trip. Find them on the corner of 1st and Peoh Ave in downtown Cle Elum.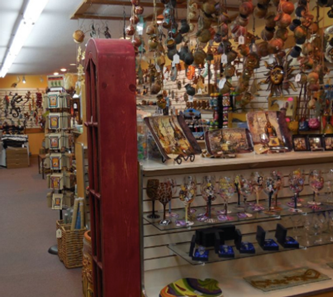 Bring Home a Piece of Cle Elum - Mac-A-Bee Southwestern Gifts
Mac-A-Bee Southwestern Gifts is a small family business run by the Chamber family in downtown Cle Elum. Find beautiful decor to add to your home. They have Native American artifacts, wall art, pottery, and much more. Looking for some wine? They have a great selection of Eastern Washington wines to choose from. For people who have a sweet tooth, they also make homemade fudge to enjoy.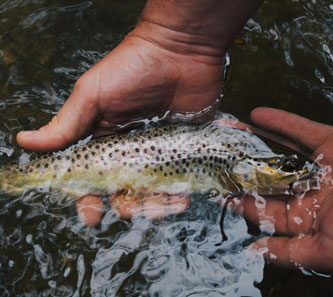 These Fish Better Fly High - Troutwater Fly Shop & Guide Service
Troutwater Fly Shop & Guide Service has everything you could possibly need for your next fly fishing trip. Not sure where to start your fly fishing experience? They offer guided tours in Yakima, Methow, Naches, Klickitat, and the Grande Ronde Rivers. From the proper clothes for the water to premier reels and line, they have it all. If you find yourself out fishing in the area, stop by and see what they have to offer. Find them in downtown Cle Elum at 113 E 1st St.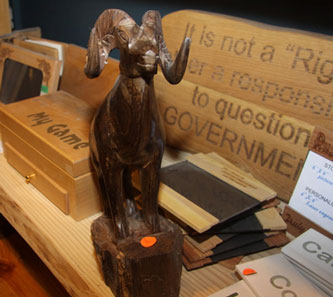 One-of-a-Kind Wood Creations - Rustik Kreations
Rustik Kreations specializes in unique and one-of-a-kind items. They collect their own raw materials and process them into finished products. Because of this dedicated craftsmanship, each piece - from pens to finished furniture - will carry its own unique character, color and quality. Visit their showroom to admire the gorgeous wood creations, or contact them via phone or email to commission a unique piece of your own!
Uncover even more shopping opportunities that fill the streets of Cle Elum! Visit our
full list of local shops
now!