With beautiful natural backdrops, stunning venues, and small-town charm to spare, it's no surprise that Cle Elum is a top destination for events and gatherings in Washington State. If you are planning a wedding, birthday party, or any other celebration in the Cle Elum area, you have many world-class choices available when it comes time to selecting vendors. From beloved local bakeries to talented photographers, uncover vendors that suit your each and every planning need nearby!
Bakeries
509 Bake House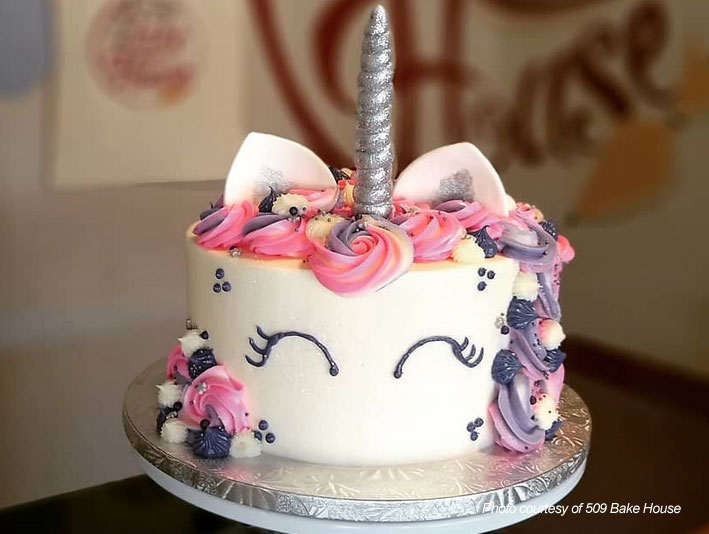 Your special day is important to the family of bakers at
509 Bake House
, who are deeply committed to making you feel at home through personalized service you won't forget. Hand-crafted cakes, cupcakes, and other baked goods are made in a single batch. The team cracks every egg, uses small equipment, and hand rolls their own dough, producing delicious flavors guaranteed to make your special day all the sweeter. A true creative, 509's owner, Desiree, excels in custom designs, making each client's cake dreams come true. Whether you're envisioning a classic creation or a whimsical design, the talented team can bring it to life beyond expectations.
Cle Elum Bakery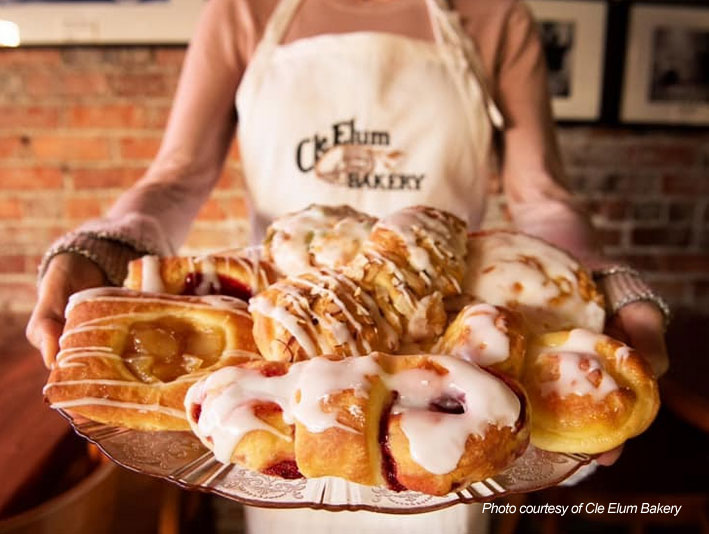 Family-owned and operated,
Cle Elum Bakery
has been serving up sweet and savory treats to our area's residents and guests since 1906. In the decades since its opening, the bakery has established a reputation for offering unmatched consistency and dedication. From donuts to cookies to pies, the fresh-baked goodies being produced in this century-old Cle Elum staple will be the perfect addition to any gathering. Celebrating an anniversary or engagement over a home-cooked meal? Their famous French bread will be a crowd-pleasing side. Hosting a birthday party or baby shower? A dozen fresh-baked donuts should do the trick! Visit the iconic brick building in downtown Cle Elum to find the treat that best suits your next celebration!
Lush Desserts by Amy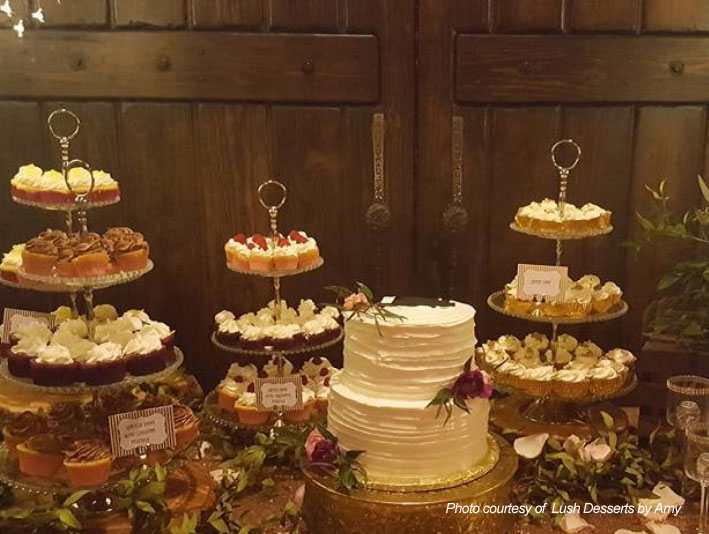 Sweeten up your special day with quality, scratch-baked items prepared by Chef Amy Newstrom! After working in various positions including sous chef, pastry sous chef, restaurant manager, and food and beverage manager, Amy opened Lush Desserts to satisfy her passion for delivering the very best of her abilities to each client. Although she specializes in wedding cakes, Amy also has a talent for cupcakes, cookies, all-occasion cakes, and other sweet or savory treats. Each order is custom, utilizing ideas and suggestions brainstormed together to bring your vision to life. Amy's eye-catching cakes and delicious treats will please both the eyes and palates of guests at any celebration.
Florists
Rose and Sparrow Floral Design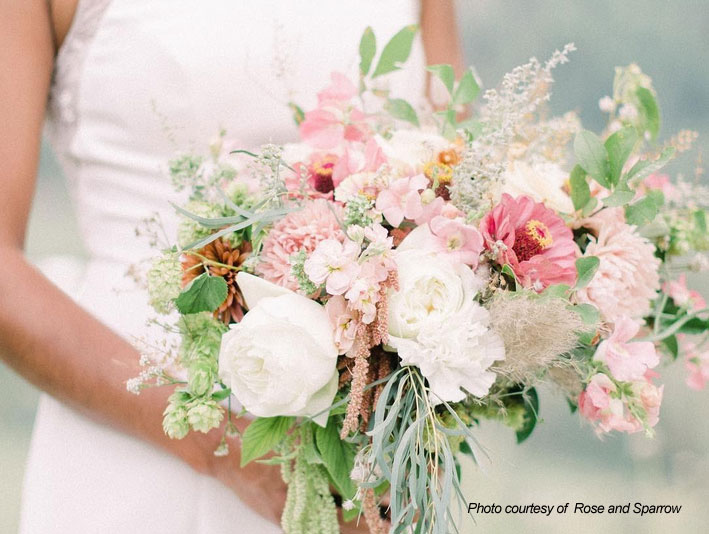 Curating and creating with seasonal florals and hand-foraged flora,
Rose and Sparrow
offers a unique aesthetic to any gathering. Inspired by Washington State's landscape, which has everything from rainforest to desert, deeper lush bouquets, lighter dried and romantic arrangements, or high-alpine dramatic floral decor can be created for any event in any setting. With a special love of nature, R&S blends hand-foraged greenery and materials whenever possible with fresh florals to create a luxurious and natural display. Often combining dried and fresh stems, the look is reminiscent of the surrounding landscape and season. Let Rose and Sparrow make your day the most magical and memorable with their elegant floral designs!
Swiftwater Floral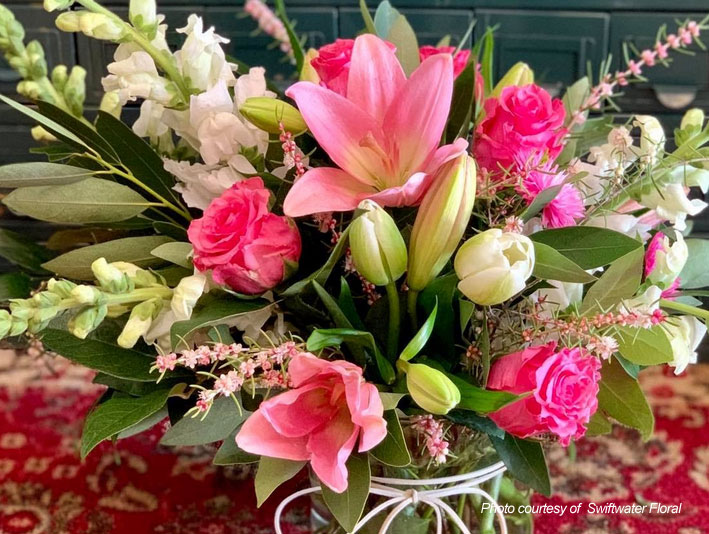 A small-town florist with a big passion for flowers, Caroline, owner of
Swiftwater Floral
, produces custom, quality arrangements unique to each customer and their special occasion. Specializing in everyday arrangements, holidays, special events, and funeral/memorial services, the talented local florist excels in conveying the personality of her clients through her intricate designs, making their big day or celebration all the more meaningful.
Photographers
Kenzie Lee Photography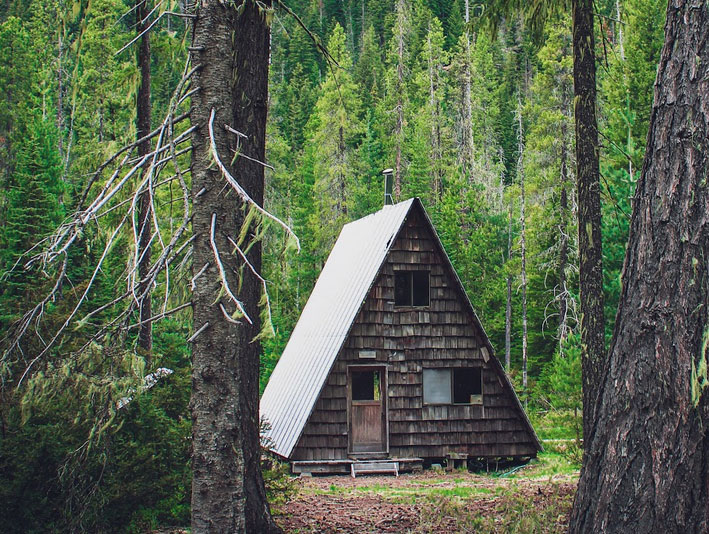 A self-proclaimed 'life enthusiast,' Roslyn-based photographer
Mckenzie Dorn
holds a love for the outdoors, adventuring, and experiencing new things that shines through in her photography. She is passionate about capturing special moments on camera, whether they be on a hike, at a wedding, or whatever the occasion may be. With a talent for landscape and portrait photography, she can beautifully capture your meaningful memories in a multitude of ways.
Mary Maletzke Photography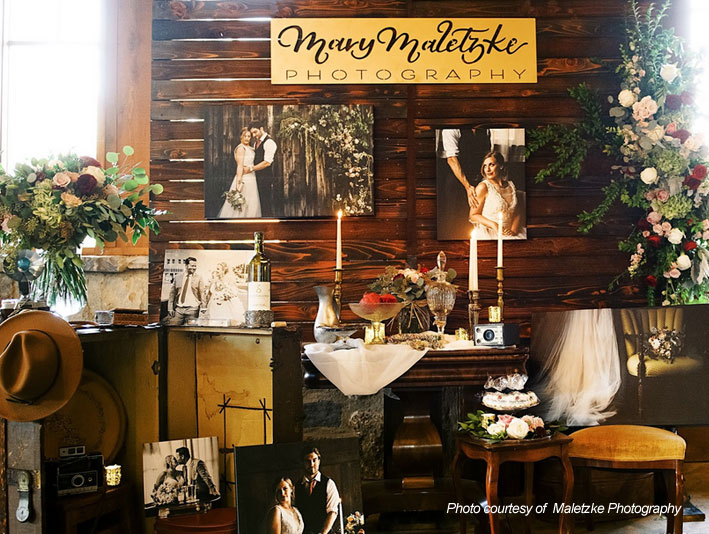 Specializing in an exclusive, full-service photography experience, local photographer
Mary Maletzke
produces quality art that captures your life's most special moments. She has fallen in love with her home in Central Washington and knows how to capture it in a way that enhances your personality and event. Mary cherishes the idea of capturing memories and documenting the special moments that will remain meaningful to you forever, and that is how she looks through her lens to capture your wedding or celebration.
My Mod Gallery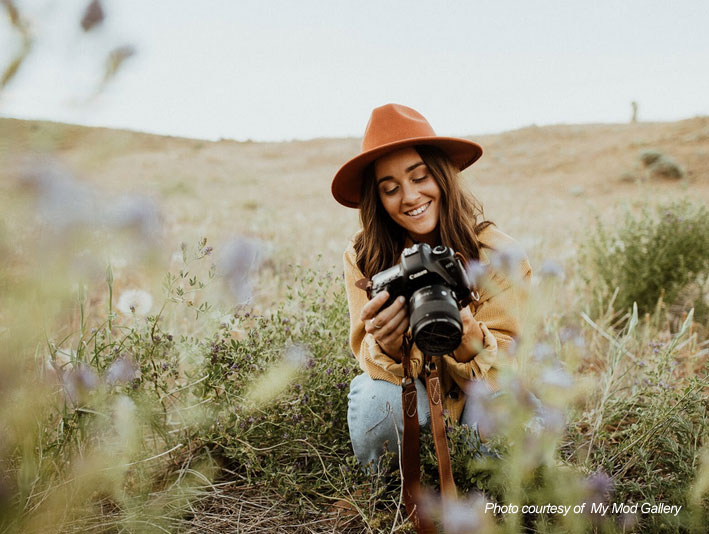 Creativity flows from Jessica of Cle Elum-based studio
My Mod Gallery
. Passionate about capturing photos that her clients can cherish forever, she is especially enthusiastic about weddings, elopements, and family sessions. In her wedding photography, Jessica aims to tell a story through her photos so you and those who love you can relive your big day and feel all of its emotions over and over again. In family shoots, she enjoys making it fun for the kids, doing everything she can to have the whole family laughing and having fun. Experience her passion for visual storytelling and book a session with My Mod Gallery for your next special occasion.
Smyles Productions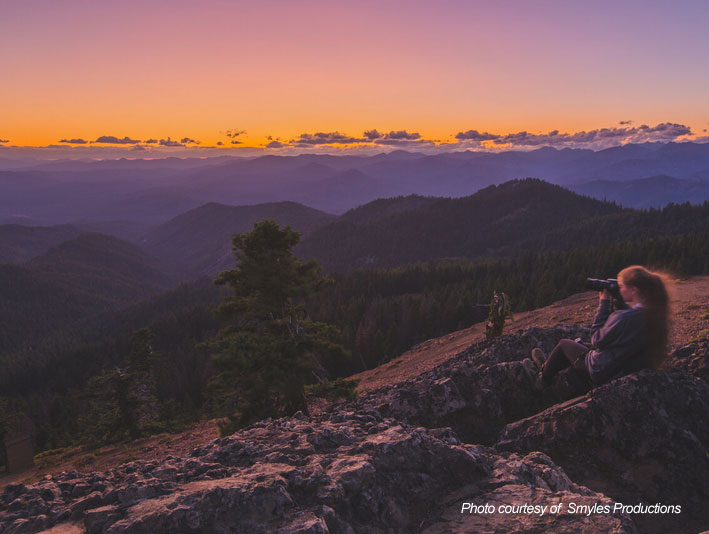 Myles Basterrechea formed
Smyles Productions
in 2010 as a title to simply put his collection of creative work under after he graduated from film school. He primarily focused on filmmaking but also began to do photography and graphic design to offer more forms of media to his clients. Now an established name in Kittitas County, Smyles Productions gravitates towards helping individuals and companies bring creative concepts to life with a blend of professional, unique, and original styling.
From caterers to party rentals, explore more Cle Elum event vendors at
discovercleelum.com/gathering-spaces