Surrounded by beautiful lakes, mountain ranges and pine tree forests, Cle Elum is one of the best places to hike in Washington! Just an hour from Seattle, Cle Elum offers an abundance of nature to be explored with much less trail traffic!
Plan your visit
now to experience these exciting trails and gorgeous views for yourself!
Find a list of all hiking trails in Cle Elum
here
.
• Hex Mountain Trail
Hex Mountain Trail is a 6.9-mile out and back hike located near
Cle Elum Lake
. Although it is rated as a somewhat difficult trek, the beautiful wildflowers that can be observed along the way make the climb worth it. Hikers report a couple of false summits so don't be fooled, the view at the top is panoramic! Try your best to stick it out for these gorgeous views featuring Mount Rainier and Mount Stuart!
• Peoh Point
Peoh Point offers 180-degree views of the Cle Elum Valley and the Stuart range from atop a 2,000-foot cliff. It's an easy climb, so most hikers are able to enjoy these beautiful views as well as the abundance of wildflowers that line the trail. On clear days, it is possible to see Snoqualmie Pass,
Cle Elum Lake
,
Suncadia Resort
, Roslyn, and Thorp!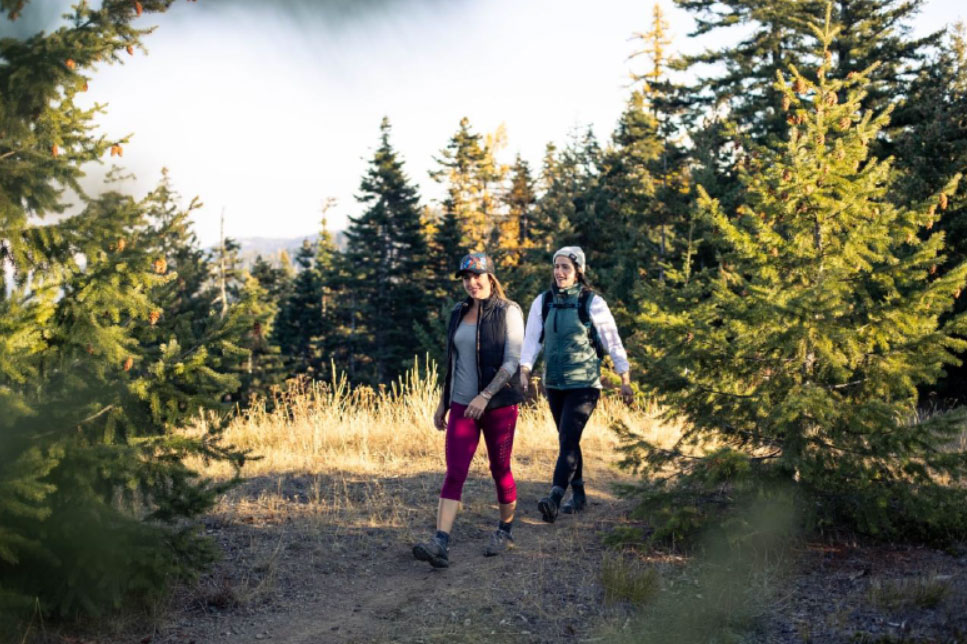 • Teanaway Ridge Trail
Visit this wildflower laden trail for a moderate hike that offers breathtaking views. The trail is primarily used for hiking, but you may come across horseback riders or mountain bikers as well. As the trail climbs the view becomes more expansive, so try to bear the slight elevation gain! Don't forget to pack your camera for this one, the summit views are absolutely beautiful!
• Red Top Lookout
This is a quick, 1-mile trail located near Cle Elum that offers the chance to see wildlife and is perfect for all skill levels, including kids. Although it's a short one, this hike offers a look at a still operational fire lookout that was built in 1952. If the lookout is open, take a look inside to examine the many resources used for spotting wildfires! Combine this educational opportunity with the magnificent views of Mount Stuart, Mount Rainier, Teanaway Ridge, Chelan and Entiat Mountains, and Mount Adams and you really can't beat this hike! It's especially beautiful during sunset so be sure to visit in the evening for the chance to experience one for yourself!
• Navaho Pass Trail
The Navaho Pass offers just about everything you want in a hike, from wildflowers to fascinating geology and just enough elevation gain to keep interest. The hike winds along Stafford Creek for the most part, offering a serene soundtrack as you adventure further down the trail as well as providing the occasional waterfall. There aren't as many lookout opportunities along the way, but the view from the ridge is stunning, a great reward after this difficult hike.
For more trails in Cle Elum, check out the following links:
Posted: July 2nd, 2019