Sun Country Golf Resort & RV Park
841 St Andrews Dr.
Cle Elum, WA 98922
509-674-2226
View Website
Sun Country Golf is a wonderfully maintained 18-hole golf course set amongst the Cascade Mountains and provides the perfect relaxing weekend get-away. Located near the heart of the Cascade Mountains 90 minutes East of Downtown Seattle.
Suncadia Outdoor Ice Skating
3600 Suncadia Trail
Cle Elum, WA 98922
(509) 649-6400
View Website
Three Peaks Outfitters offers guided horseback riding and overnight trips into the Alpine Lakes Wilderness. Escape the hustle and bustle of everyday life and relax while riding our trail-wise horses on mountain trails. Explore the scenic beauty and wild places of the Alpine Lakes Wilderness on horseback with family and friends. Located only an hour and a half east of Seattle near Cle Elum, Washington, our experienced guides are ready to take you riding regardless of your level of horseback experience.
Suncadia Prospector Golf Course
3320 Suncadia Trail
Cle Elum, WA 98922
866-715-5050
View Website
Prospector Golf Course, designed by Arnold Palmer Course Design Company, opened in 2005 to rave reviews. The Prospector Golf Shop is located in the Inn at Suncadia.
Suncadia Rentals (Bikes & Motorized Scooters)
3600 Suncadia Trail
Cle Elum, WA 98922
(509) 649-6400
View Website
Offering bike rentals, boat rentals, paddleboards and motorized scooter rentals.
Suncadia Rope Rider Golf Course
Suncadia Sledding Hill
3600 Suncadia Trail
Cle Elum, WA 98922
(509) 649-6400
View Website
Experience the thrill of the hill on an inner tube with a rope tow return. Fun for children and adults, enjoy the fast-paced ride and beautiful view as you speed down the hill!
Swiftwater Cellars Winery
301 Rope Rider Dr.
Cle Elum, WA 98922
509-674-6555
View Website
Since opening its doors, the goal of Swiftwater Cellars is to create a winery destination in parity with the world's finest venues. Swiftwater Cellars offers you an experience to partake of premium wines made by internationally acclaimed winemakers, dine upon sophisticated Pacific Northwest cuisine made from the freshest ingredients while unwinding, rejuvenating and having fun. Additionally, the five-star Suncadia Resort is close by for added amenities.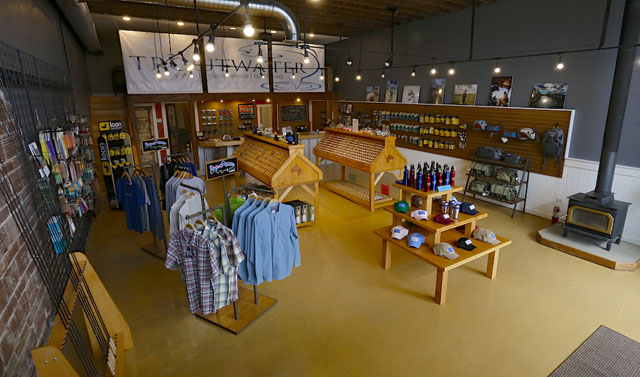 Troutwater Fly Shop/Guides
113 East 1st Street
Cle Elum, WA 98922
View Website
From river-ready gear to flies and guide info, Troutwater has what you need to hit the river.
Washington State Horse Park
Coordinates:
47.1935875, -120.9736303
View Website
Washington State Horse Park hosts major competition facilities for up to 300 horses and offers recreational riding trails. The park contains four large arenas, stalls, and RV Parking.
Whimsical Wheelbarrow Tower
704 West Second Street
Cle Elum, WA 98922
Whimsical Wheelbarrow Tower began with Stephen Ristine's family's collection of old wheelbarrows and then grew when people started dropping off more. Ristine said the project grew from a "wild hair." The tower is at 704 West Second Street in Cle Elum (SR903), just across from the US Forest Service district headquarters and Cle Elum City Park.