March 12th, 2019
Experience a few of the unique activities and places that make Cle Elum so special! Take advantage of the town's unique lodging, attractions, restaurants and more during your stay for the complete Cle Elum experience! Plan your stay and see all there is to do in Cle Elum at
bit.ly/2H0v2G4
1. Guided Horseback Trail Rides
Return to nature with a guided horseback trail ride through the Washington Cascades in Cle Elum! This is a relaxing and rewarding experience, perfect for city dwellers looking for an escape or families with adventurous kiddos! A truly unique Washington adventure, a horseback ride through Cle Elum backcountry offers new perspective and a greater appreciation for the outdoors. Several guides offer trail rides through Cle Elum, including Dragonwood Equine Facility, High Country Outfitters, and Three Peaks Outfitters. Find more information about these guides at
bit.ly/cleelumattractions
2. South Cle Elum Rail Yard
The historic South Cle Elum Rail Yard offers visitors a unique glimpse into the golden days of train travel. When the Milwaukee Road built its Pacific Coast Extension from the Midwest to the Puget Sound, it established this rail yard in South Cle Elum as a place where crews changed and locomotives could be added or removed from the trains. The yard now consists of the depot, electric substation and a half-mile interpretive trail that explains the history of the location. The depot contains historical exhibits and a working telegraph display, while the interpretive trail winds through the foundations of the former rail yard. The rail yard and the remaining structures are listed on the National Register of Historic Places as a National Historic District, with the most complete collection of any rail yard on the Pacific Coast Extension. The area presents an excellent opportunity for learning about the story of the Milwaukee Road's route to Puget Sound, the effect it had on communities along the way, and the role it had in the overall history of railroads. Learn about the first train to reach Cle Elum at
bit.ly/2H5I9FP
for more information on the history of train travel in Cle Elum, and then visit the rail yard for the full experience!
3. Parlour Car Bistro
Cle Elum's
Parlour Car Bistro
is truly one of a kind. Self-proclaimed an "Eclectic Casual Fine Dining" establishment, they certainly aren't like other restaurants. The family-friendly bistro offers an impressive menu and a cozy atmosphere. Ingredients are locally sourced when possible and the menu features Eastern Washington beef and seasonal fish. Parlour Car Bistro is known for its fantastic drink menu and offers an extensive selection of wines and beers, and an excellent list of craft cocktails. Cozy up by the fireplace with your delicious meal, and enjoy live jazz, piano or acoustical music that is occasionally featured. Experience fine dining from what feels like the comfort of your own home at Parlour Car Bistro during your next visit to Cle Elum!
4. Cle Elum Historical Telephone Museum
Travel back in time with a visit to the Cle Elum Telephone Museum to learn about the history of the telephone and gain insight into the lives of Cle Elum's past residents! The museum was established in 1966, as Cle Elum was notably one of the last cities in the country to use a manual telephone switchboard. It is now the oldest complete telephone museum west of the Mississippi, with displays covering the history of telephone technology from 1876 to present day! In addition to these displays, the museum features a collection of coal mine artifacts as well as memorabilia from Cle Elum State Bank. The museum offers free admission and is definitely worth a walk-through during your time in Cle Elum!
5. Glondo's Sausage Company & Italian Market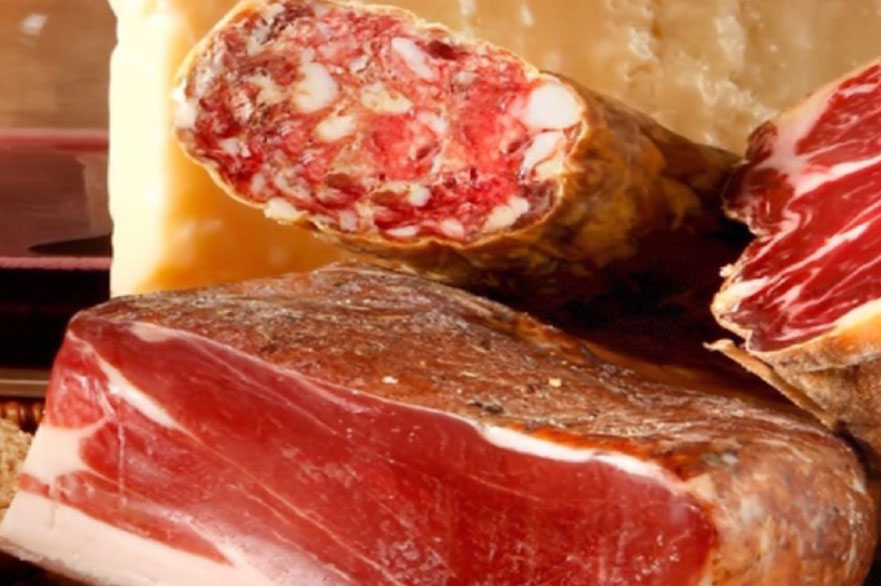 Established in 1986,
Glondo's Sausage Company
is a family owned and operated market that specializes in hand-crafted old world artesian meats. They offer a selection of small-batch sausages, fresh meats, bacon and traditional cured and smoked delicacies. In the market you will also find imported cheeses, fine wines, select olive oils, pastas and more. Stop in to shop the market -- the pepperoni and smoked beef jerky make for tasty and convenient travel snacks! Or, swing by just to see what this authentic Italian market is like! Find more information about Glondo's at
bit.ly/2H05fh4
Back to Cle Elum Blog