There are nearly 20 buildings in Cle Elum in the historical register. Walk around town for a peek into this region's unique history - keep an eye out for plaques that provide historical information.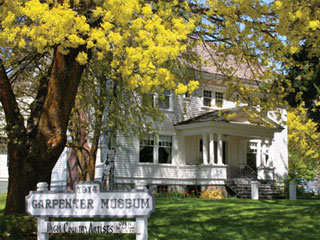 Carpenter Family Historic Home & Art Gallery
302 West Third St.
Cle Elum WA 98922
509-674-2313
View Website
FREE ADMISSION 12-4pm Fri-Sun Don't miss the Pioneer Life Exhibit!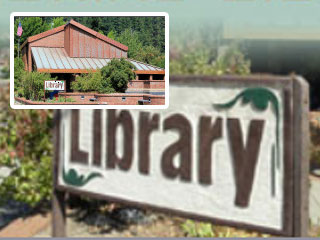 Carpenter Memorial Library
302 N Pennsylvania Ave
Cle Elum, WA 99822
(509) 674-2313
View Website
A City of Cle Elum Library was created by an ordinance from City Council almost 100 years ago. Thirty years ago a bequest was made by the Carpenter family, a new library was built and it was renamed the Carpenter Memorial Library. Today the library houses a cornucopia of items available for checkout. They also have computers with Internet access and a special collection of northwest books.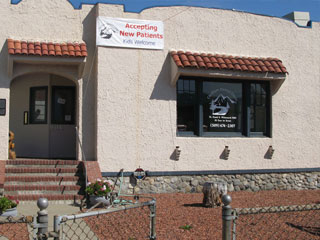 Cle Elum Dental Clinic
311 E. 1st Street
Cle Elum, WA 98922
View Website
As a community develops, conversion of downtown housing into offices is often an alternative to new construction. The Mission-style building served as a family home for three decades. The interior was remodeled for use as a dental clinic in the 1970's.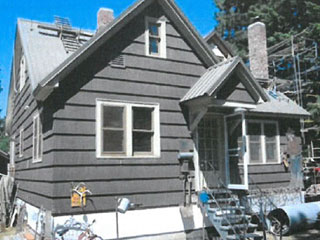 Cle Elum Forest Ranger Residence
704 W. 2nd Street
Cle Elum, WA 98922
View Website
In 1934, the Civilian Conservation Corps (CCC) began construction of buildings to create the new headquarters for the Cle Elum Forest Service Ranger Station. This building served as a Ranger's Residence. The CCC -- a depression era federal government public works program, implemented design plans for the complex. The design provides a prime example of handcrafted "Cascadian" style blending native materials with the natural setting and very representative of regional character.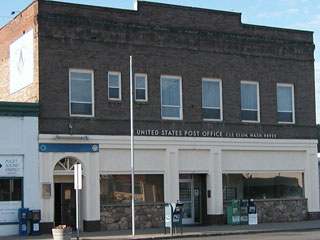 Cle Elum Masons Temple
305 E. 1st Street
Cle Elum, WA 98922
View Website
Cle Elum's Masons salvaged the cornerstone from their pre-fire building, which reads "Erected 1911 A.D." Despite a loss of $10,000.00 above insurance coverage, their floors still houses the lodge rooms, essentially unchanged since 1919. The bottom floor, intended to generate income to support Masonic charities, was the original location of the Economy Grocery; later housed the Sody-Licious Beverage Co.; and was remodeled for use as the Post Office beginning in 1967.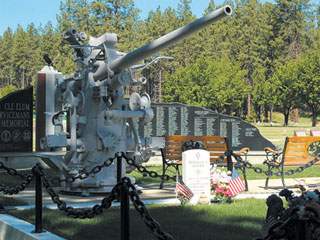 Douglas A Munro Memorial
119 W. First st in Laurel Hill Memorial Park
View Website
Munro was a WWII hero, the Coast Guard's only Congressional Medal of Honor Recipient.