There are nearly 20 buildings in Cle Elum in the historical register. Walk around town for a peek into this region's unique history - keep an eye out for plaques that provide historical information.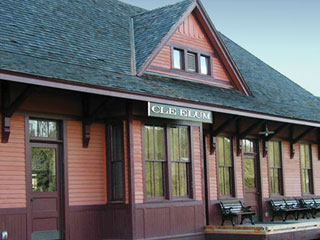 South Cle Elum Rail Yard National Historic District
801 Milwaukee Road
South Cle Elum, Iron Horse State Park
View Website

Email
Site of a restored Milwaukee Railroad Depot. Site includes a walking tour of the old rail yard with views of the original substation.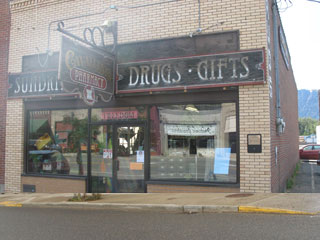 Stove Drug
106 E. 1st Street
Cle Elum, WA 98922
View Website
Beginning in 1910 as a candy store, the structure at this site has served as pharmacy continuously since 1919. Thomas Stoves is said to have replaced an earlier wood building after burglars set fire to it to cover up a break-in.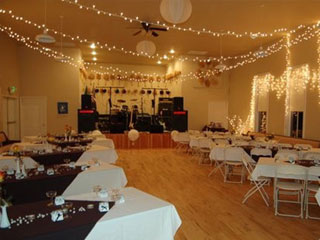 Swauk Teanaway Grange
1361 Ballard Hill Road
Cle Elum, WA 99822
509-857-2580
View Website
A one-room schoolhouse built in 1904 restored after a fire in 2004. The Grange hosts a variety of neighborly events.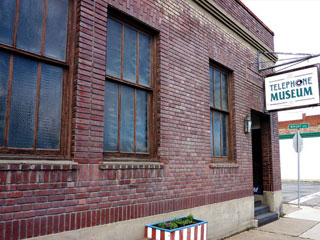 Telephone Museum
221 East First Street
Cle Elum, WA 98922
View Website

Email
Oldest complete telephone museum west of the Mississippi. FREE ADMISSION Open May thru Sept 12pm -4pm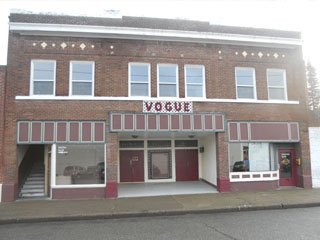 Vogue Theater
208 Pennsylvania Ave.
Cle Elum, WA 98922
View Website
Within weeks of the 1918 fire, James Lane of Roslyn announced construction of a "modern fire-proof" theater on the site of its destroyed predecessor, the Rose. Cle Elum's newspaper declared "The city is fortunate in securing such a building and it may be counted as one of the blessings that the fire has brought to the city."