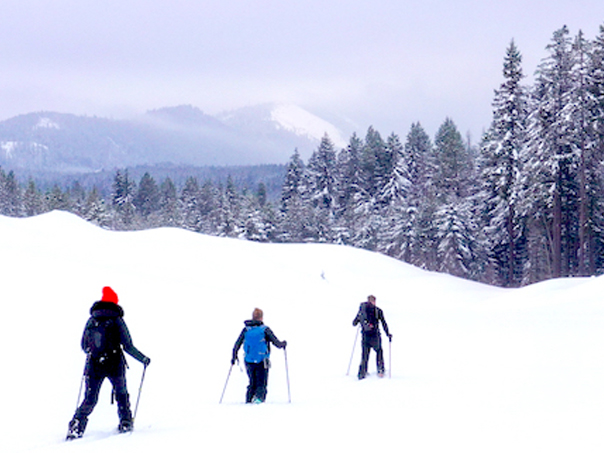 Cross-Country Skiing & Snowshoeing
Dragonwood Equine Facility Family Horseback Riding
4051 Lambert Road
Cle Elum, WA 98922
509-674-5961
View Website
An exclusive equestrian facility located in Cle Elum, WA
Farm Shop & Snowshoes
The ultimate winter wonderland down on the farm, will feature a Winter Shop with walk-up snowshoe rentals, holiday goodies and warm weather gear. See you at the Farm!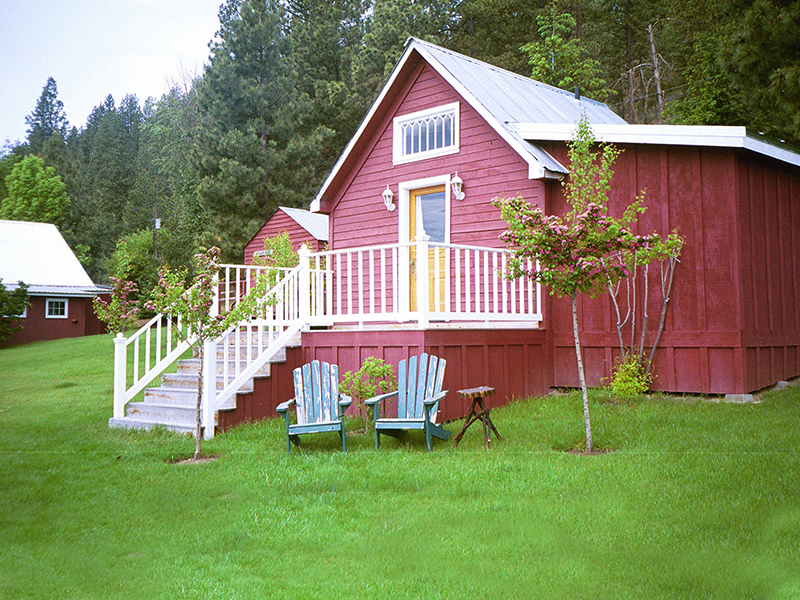 Flying Horseshoe Ranch
3190 Red Bridge Rd.
Cle Elum, WA 98922
509-968-4578
View Website

Email
Since its beginning in 1904, as the Teanaway Valley Farm, this homestead has welcomed neighbors on horseback and travelers by stagecoach and wagon. Searching for the ideal place to raise their young family, George Sr. and Glory Blackburn fell in love with and purchased this dream-come-true in 1955. Operating exclusively as a children's summer camp until 2002, the Ranch was a summer home for three generations of campers.

Now open for year around Western Adventure, we are welcoming families, business, school and social groups, 4H clubs, horsemanship clinics, weddings and parties. Please join us!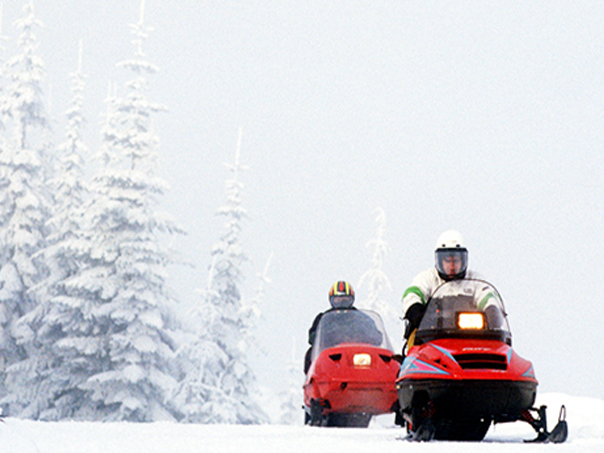 Guided Winter Tours
3600 Suncadia Trail
Cle Elum, WA 98922
(509) 649-6400
View Website
Enjoy tours like:
• Winter Walk and Wade Guided Fly Fishing
• Winter Guided Fly Fishing Drift Trips
• Snowmobile Tours
Please Call the Concierge to Schedule: (509) 649- 6461. *Reservations must be cancelled 48-hrs in advance.*
Hanson Ponds Disc Golf Course
500 Dalle Rd.
Cle Elum, WA 98922
View Website
The game of Disc Golf is played much like the standard game itself, replacing the stick for some rubber discs. Enjoy a friendly game or a completive battle in a very scenic Hanson Ponds area of Cle Elum. this multi-functional course changes periodically, providing a new experience throughout the year and is known to be one of the top Disc Golf locations in Eastern Washington.
High Country Outfitters & Camp Wahoo
1780 Nelson Siding Rd.
Cle Elum, WA 98922
509-674-9554
View Website
Outfitter Services, Residential Horse Camp for Kids... High Country Outfitters offers a truly unique Washington experience!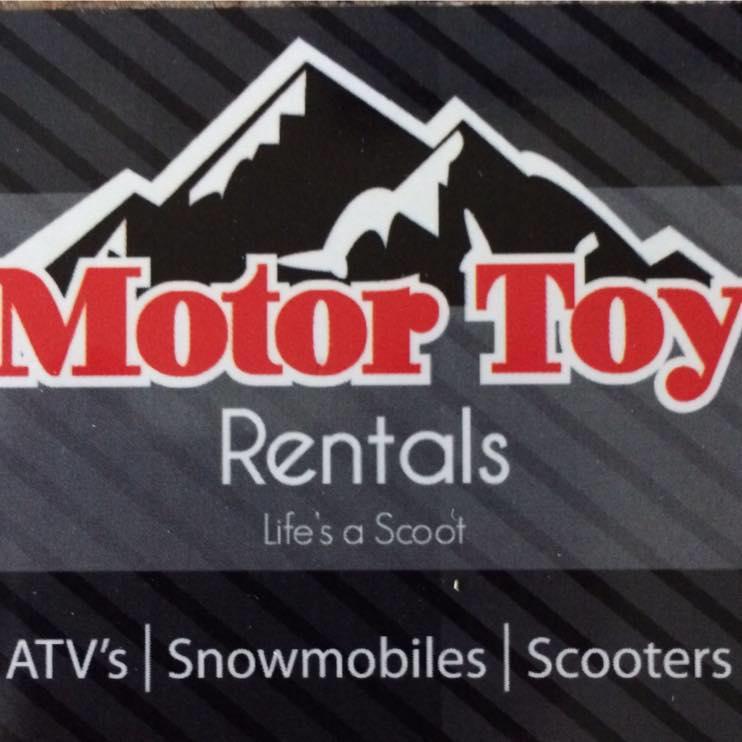 Motortoy Rentals & Tours
71 Airport Road
Cle Elum, WA 98922
509-674-6807
View Website
MotorToys, a Kymco dealer, is a family owned and operated business since 2004. MotorToys prides itself on its staff of highly motivated and carefully trained technicians. Our people understand your needs and respond to them in a personal and friendly manner. Our success is built on customer service and satisfaction! We take great pride in being Cle Elum, Washington's premier one stop shop for all makes and models of snowmobiles, ATV's, scooters and motorcycles, offering quality service at affordable prices.

Whether you are looking for quality pre-owned units, new scooters from Kymco, aftermarket parts & accessories, or renting or purchasing equipment, you can count on the professionals at MotorToys to get you what you need.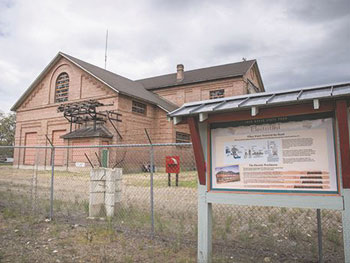 Palouse To Cascades State Park Trail
https://www.google.com/maps/place/Palouse+to+Cascades+State+Park+Trail,+Washington/@46.9530958,-120.3033967,17z/data=!3m1!4b1!4m9!1m2!2m1!1sPalouse+To+Cascades+State+Park+Trail!3m5!1s0x5499944e55391513:0x2a47b69b6c728449!8m2!3d46.9530958!4d120.301208!15sCiRQYWxvdXNlIFRvIENhc2NhZGVzIFN0YXRlIFBhcmsgVHJhaWySAQVyb3V0ZQ
Palouse to Cascades State Park Trail gives hikers, cyclists and, in some places, equestrians, a taste of Washington's diversity, From the densely forested Cascades to the scablands carved by the Ice Age floods. This linear park runs from west of North Bend to the Columbia River near Vantage.
Peoh Point
Peoh Point offers 180-degree views of the Cle Elum Valley and the Stuart Range from atop a 2,000-foot cliff.

From South Cle Elum follow South Cle Elum Way across the river, turn right on Madison Avenue just before the 'T' in the road. Turn left on 6th which becomes Westside Road. In a short distance watch for a paved road to the left with a sign - Peoh Point 10 miles. Turn there onto FR 3350. At the top of the ridge, two miles short of the lookout is a 5-way intersection. Park here.
Rat Pack Trail
Main Ridge Rd
Cle Elum, WA 98922
The Rat Pack Trail is a popular downhill mountain bike track located above Cle Elum. This 4 mile trail can be accessed via the Ewok Trail out of Roslyn, or the logging road at the end of Alliance Road out of Cle Elum. Please note that Rat Pack is mountain bikes only, to prevent injury or collision by fast-moving bikes coming down hill. It is best used from April to October.
River Rafting at Rill
P.O. Box 102
Thorp, WA 98946
(509) 964-2530
View Website
Rill Adventures offers adventures on the Yakima, Cle Elum, and Wenatchee Rivers and have been helping families make memories since 1996. Whether you want to relax on a river as it meandering through gorgeous canyons, kayak through class II rapids in back-country hideaways, or get drenched blasting through whitewater wave trains, Rill Adventures has everything you need to explore the spectacular rivers of Central Washington.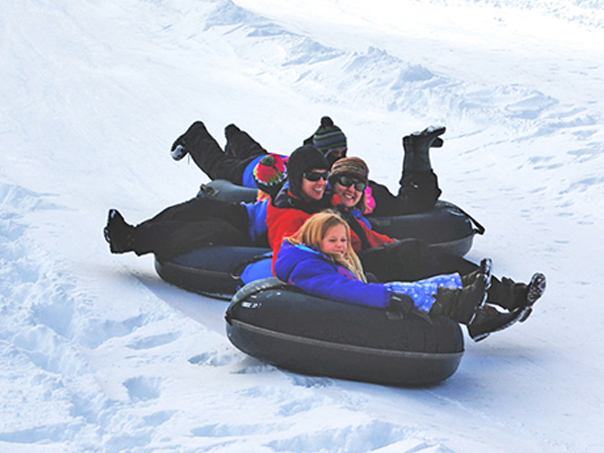 Rope Tow Inner Tubing Hill
3600 Suncadia Trail
Cle Elum, WA 98922
(509) 649-6400
View Website
Enjoy the wind in your snow cap, as you ride down the tree lined hill in the open mountain air. Grab a ride back up the hill with rope-tow return. **This activity is weather dependent.** NOT OPEN to the PUBLIC, only available for Suncadia registered guests.
Sun Country Golf Resort & RV Park
841 St Andrews Dr.
Cle Elum, WA 98922
509-674-2226
View Website
Sun Country Golf is a wonderfully maintained 18-hole golf course set amongst the Cascade Mountains and provides the perfect relaxing weekend get-away. Located near the heart of the Cascade Mountains 90 minutes East of Downtown Seattle.
Suncadia Outdoor Ice Skating
3600 Suncadia Trail
Cle Elum, WA 98922
(509) 649-6400
View Website
Three Peaks Outfitters offers guided horseback riding and overnight trips into the Alpine Lakes Wilderness. Escape the hustle and bustle of everyday life and relax while riding our trail-wise horses on mountain trails. Explore the scenic beauty and wild places of the Alpine Lakes Wilderness on horseback with family and friends. Located only an hour and a half east of Seattle near Cle Elum, Washington, our experienced guides are ready to take you riding regardless of your level of horseback experience.
Suncadia Prospector Golf Course
3320 Suncadia Trail
Cle Elum, WA 98922
866-715-5050
View Website
Prospector Golf Course, designed by Arnold Palmer Course Design Company, opened in 2005 to rave reviews. The Prospector Golf Shop is located in the Inn at Suncadia.
Suncadia Rentals (Bikes & Motorized Scooters)
Offering bike rentals, boat rentals, paddleboards and motorized scooter rentals.
Suncadia Rope Rider Golf Course
Suncadia Sledding Hill
Experience the thrill of the hill on an inner tube with a rope tow return. Fun for children and adults, enjoy the fast-paced ride and beautiful view as you speed down the hill!
Swiftwater Cellars Winery
301 Rope Rider Dr.
Cle Elum, WA 98922
509-674-6555
View Website
Since opening its doors, the goal of Swiftwater Cellars is to create a winery destination in parity with the world's finest venues. Swiftwater Cellars offers you an experience to partake of premium wines made by internationally acclaimed winemakers, dine upon sophisticated Pacific Northwest cuisine made from the freshest ingredients while unwinding, rejuvenating and having fun. Additionally, the five-star Suncadia Resort is close by for added amenities.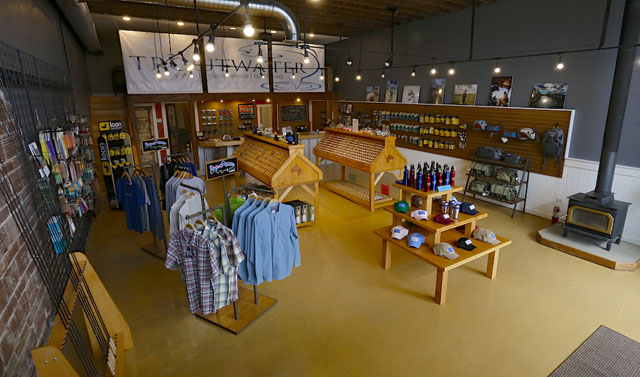 Troutwater Fly Shop/Guides
113 East 1st Street
Cle Elum, WA 98922
View Website
From river-ready gear to flies and guide info, Troutwater has what you need to hit the river.
Washington State Horse Park
Coordinates:
47.1935875, -120.9736303
View Website
Washington State Horse Park hosts major competition facilities for up to 300 horses and offers recreational riding trails. The park contains four large arenas, stalls, and RV Parking.
Whimsical Wheelbarrow Tower
704 West Second Street
Cle Elum, WA 98922
Whimsical Wheelbarrow Tower began with Stephen Ristine's family's collection of old wheelbarrows and then grew when people started dropping off more. Ristine said the project grew from a "wild hair." The tower is at 704 West Second Street in Cle Elum (SR903), just across from the US Forest Service district headquarters and Cle Elum City Park.