Plan a tour of some of our
historic buildings
, enjoy mouth-watering donuts from a 100-year-old bakery, or travel off the pavement to a hiking trail for some fresh air and breathtaking scenery. Cle Elum has a charming walking district that connects our past with our future, provides opportunity for growth, and enhances our already amazing setting.
Whether you're passing through Cle Elum on your way to Seattle, or here for a few days' adventure, visit us today to experience a glimpse of roadside America - where the past is always present.
We look to the future with great plans to preserve the best of this authentic place, Cle Elum, Washington. Our aim is always hold onto our past, and share it with our guests for years to come. Find us on social media #HowWeDoCleElum!
Old US Forest Service Ranger Quarters
704 West Second Street
Cle Elum, WA 98922
Old US Forest Service Ranger quarters at 704 West Second Street in Cle Elum (SR903) was moved in 2011 to its current location by Stephen Ristine, who transformed it into a home now on the city's historical register. The Building, recognizable by the large Smokey the Bear cutout, was erected in 1935 about a year after the USFS established the Cle Elum district.
Palouse To Cascades State Park Trail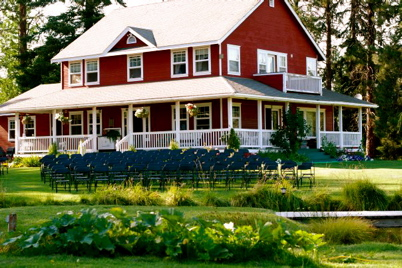 Ritter Farms
24 Lund Ln.
Cle Elum, WA
(509) 656-2564
View Website
Whether you're planning a wedding, family reunion, graduation, retirement, or corporate event, Ritter Farms will provide the perfect location for your event that you and your guests will remember for years to come.

Ritter Farms is family owned and operated and has been operating in the Kittitas Valley for 5 generations. Nestled in the foothills of the Cascade Mountains, Ritter Farms offers a truly unique setting that surrounds you with the character and charm of a country farm as well as the breathtaking views of mountain peaks.