Plan a tour of some of our
historic buildings
, enjoy mouth-watering donuts from a 100-year-old bakery, or travel off the pavement to a hiking trail for some fresh air and breathtaking scenery. Cle Elum has a charming walking district that connects our past with our future, provides opportunity for growth, and enhances our already amazing setting.
Whether you're passing through Cle Elum on your way to Seattle, or here for a few days' adventure, visit us today to experience a glimpse of roadside America - where the past is always present.
We look to the future with great plans to preserve the best of this authentic place, Cle Elum, Washington. Our aim is always hold onto our past, and share it with our guests for years to come. Find us on social media #HowWeDoCleElum!
Palouse To Cascades State Park Trail
150 Lake Easton State Park Road
Easton, WA 98925
The Palouse to Cascades State Park Trail, formerly known as the John Wayne Pioneer Trail, is one of the longest rail-trail conversions in the United States. The trail follows the corridor of the Chicago, Milwaukee, St. Paul & Pacific Railroad, also known as the Milwaukee Road. Although there are some gaps on the eastern side of the trail, they can be connected via on-road riding for a route totaling 285 miles. However, travelers should note that these on-road connections do not currently have trail signage marking the way. The trail passes through remote and sparsely populated areas of Washington state that are rich in wildlife and natural beauty.
Discover Pass:
A Discover Pass is required for vehicle access to state parks for day use. For more information about the Discover Pass and exemptions, please visit the
Discover Pass web page
.
Peoh Point
Peoh Point offers 180-degree views of the Cle Elum Valley and the Stuart Range from atop a 2,000-foot cliff.

From South Cle Elum follow South Cle Elum Way across the river, turn right on Madison Avenue just before the 'T' in the road. Turn left on 6th which becomes Westside Road. In a short distance watch for a paved road to the left with a sign - Peoh Point 10 miles. Turn there onto FR 3350. At the top of the ridge, two miles short of the lookout is a 5-way intersection. Park here.
Rat Pack Trail
Main Ridge Rd
Cle Elum, WA 98922
The Rat Pack Trail is a popular downhill mountain bike track located above Cle Elum. This 4 mile trail can be accessed via the Ewok Trail out of Roslyn, or the logging road at the end of Alliance Road out of Cle Elum. Please note that Rat Pack is mountain bikes only, to prevent injury or collision by fast-moving bikes coming down hill. It is best used from April to October.
River Rafting at Rill
P.O. Box 102
Thorp, WA 98946
(509) 964-2530
View Website
Rill Adventures offers adventures on the Yakima, Cle Elum, and Wenatchee Rivers and have been helping families make memories since 1996. Whether you want to relax on a river as it meandering through gorgeous canyons, kayak through class II rapids in back-country hideaways, or get drenched blasting through whitewater wave trains, Rill Adventures has everything you need to explore the spectacular rivers of Central Washington.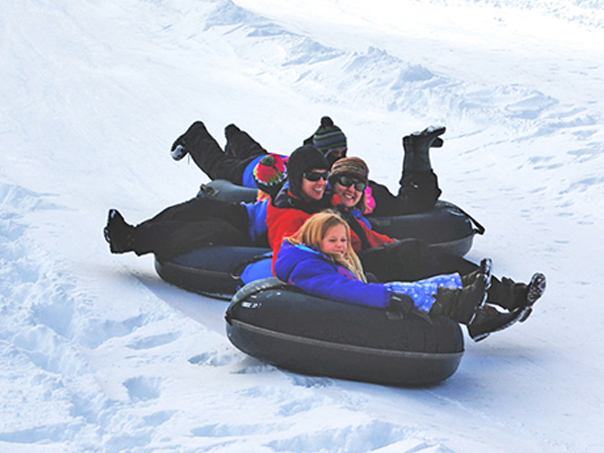 Rope Tow Inner Tubing Hill
3600 Suncadia Trail
Cle Elum, WA 98922
(509) 649-6400
View Website
Enjoy the wind in your snow cap, as you ride down the tree lined hill in the open mountain air. Grab a ride back up the hill with rope-tow return. **This activity is weather dependent.** NOT OPEN to the PUBLIC, only available for Suncadia registered guests.
Back to top
↑