Silver Creek Tie
Once you get past that first mile it levels out, the creek provides a soundtrack, and the meadows begin. There are tons of flowers, old man's beard on the trees, and little creek crossings to keep cool. We saw two piles of relatively fresh bear scat, but no other wildlife.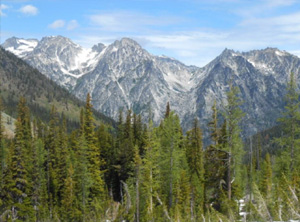 Stafford Creek Trail
The Stafford Creek Trail offers just about everything you want in a hike, from wildflowers to fascinating geology and just enough elevation gain to keep interest.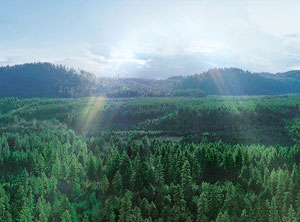 Suncadia Trails
3600 Suncadia Trail
Cle Elum, WA 98922
(866) 904-6300
View Website
Get outside and explore what Washington State has to offer at a pace that nature intended, your own! Enjoy more than 40+ miles of both paved and unpaved trails throughout Suncadia. Mountain bike, hike, walk, run, stroll, ski, snowshoe, and take all the time you need.
Taneum Junction Campground
Near Cle Elum, WA
(509) 674-4411
View Website
Nestled among the trees close to South Fork Taneum Creek, Taneum Junction Campground offers the option of dispersed camping for the whole-hog wilderness experience. It is a staging area for motorbikes and is heavily used by dirt bikes because trails leading from Taneum jct are all open to motorized use for dirt bikes. There's a vault toilet on-site, but you're totally free to forego it -- the choice is yours!
Teanaway Community Forest - Cheese Rock
The Teanaway Community Forest demonstrates how conservation, sustainable forestry, and community partnership goals can be achieved. This beautiful 50,241-acre landscape lies at the headwaters of the Yakima Basin watershed. The state purchased the land in 2013 with funding provided by the Legislature and established Washington's first state-owned community forest. The forest contains nearly 400 miles of free-flowing streams and prime habitat for fish and wildlife.
Thorp Mountain Lookout (via Thorp Creek)
Thorp Mountain Lookout is a 7.4 mile moderately trafficked out and back trail that winds through huckleberries and alpine forest, and passes by a scenic lake dotted with campsites. However, the trail is difficult leading up to the lake. The trail is primarily used for hiking and nature trips and is best used from June until October.
Wilson Creek
Beginning at a large intersection of Forest Service road 3500, the Wilson Creek Trail meanders along a plateau of lodgepole pines. At the end of this trail, you'll be at the junction with the High Creek trail and further adventures.